Warehouse 4.0 ─ Today's Tech for Today's Problems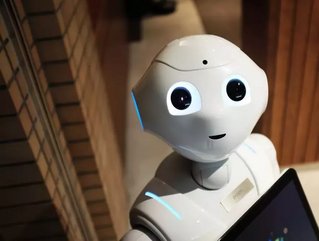 A new era of tech-centric warehouse solutions brings efficiency, accuracy and scalability, placing supply chain at the heart of Industry 4.0...
Fuelled by an unprecedented shift to eCommerce, and the need for solutions-driven tech, the industrial revolution, a.k.a, Industry 4.0, has ushered in Warehouse 4.0.
Quickly making its way into distribution centres (DCs) and warehouses, Warehouse 4.0 is helping organisations everywhere to battle the Amazonian giant and appease demanding big-box retailers.
Supply chains faced many challenges throughout 2020. Industries that enjoyed a history of stable demand and accurate forecasting dealt with erratic, out-of-norm fear-based buying and empty store shelves. And along with a massive shift to eCommerce came significant changes in order characteristics such as smaller order sizes (customers ordering single unit items rather than full case quantities), customer expectations and service requirements.
"In order to build agility in the supply chain, companies must use technology that helps companies work smarter and more efficiently. The COVID crisis has resulted in massive swings in demand, testing the limits of supply chain resiliency worldwide. The organizations with the smartest supply chains will be the ones that survive and prosper. In many respects, COVID has not created new problems, so much as it has exposed existing problems and made them worse. When slow-moving inventory starts to pile up, for example, agile companies will recognize the problem quickly and proactively disposition the product in order to avoid losses." Sanjiv Gupta, CEO of told Supply Chain Digital.
And the challenges aren't likely to stop coming. With increased supply chain disruptions come hefty fines and chargebacks. Organisations have had to learn to pivot on a dime and increase efficiencies while doing so, and new tech is helping them get there.
Solutions-Driven Tech
Leverage today's technologies to create solutions-focused digital strategies that help eradicate the symptomatic "Just-in-Case" (JIC) behaviours brought on by supply chain disruptions while circumventing labour issues and avoiding the high costs of human error.
On September 1st, 2020, Walmart issued a memo, effectively giving its massive supplier network two weeks notice on their newly adjusted service requirements and penalties. As of September 15th, 2020, Walmart now requires a 98% deliver on-time and in-full (OTIF) compliance rate from its suppliers and has implemented a fine of 3% of the cost of goods sold.
Warehouse 4.0 can help organisations achieve improvement goals and meet the high demands of customer like Walmart through:
Reducing operating costs with improved resource planning, lowered customer chargebacks, fines, and carrier charges.
Improving order quality and customer service levels such as OTIF through:
Faster delivery/ change response times
Decreased picking errors
Increased inventory accuracy
Improved packing, packaging and labelling
Customer notifications of order status
Better service centre response times
Increasing productivity and driving Lean principles by eliminating all waste, including reductions in wait times, travel time, rework, and over-handling.
Today's deep tech is creating an ecosystem of 'smart' warehouses, providing the visibility and creating the agility, pliability and responsiveness supply chains need to remain viable.
The A-Team
The Internet of Things (IoT), autonomous vehicles, wearables, drones and cobots are just some of the new technological advancements that are converging into an A-Team of sorts. Bringing new capabilities, increased accuracy and unburdening the heavily burdened, deep tech and cool new gadgets make hard work easier, so you can get on with it.
Autonomous Guided Vehicles
Autonomous Guided Vehicles (AGVs) are revolutionising material handling and cargo transport. It has been reported that Amazon has now more than 200,000 mobile robots within its warehouse network. Working alongside human workers, this army of robots helps the company to fulfil its promises.
Often replacing forklifts, this technology reduces costs, and time while eliminating the inherent risks of human effort in the movement of goods.
"Everyone talks about self-driving passenger vehicles, but mobile automation is far more developed in intralogistics for fulfilment and industry," said Rian Whitton, senior analyst at ABI Research.
He further expanded, "The automation of material handling will see huge segments of the global forklift, tow truck, and indoor vehicle market consumed by robotics vendors and Original Equipment Manufacturers (OEMs) that bring indoor autonomy."
Drones and Cobots
Drones are being leveraged for safe and easy access to remote, hard to reach locations within a warehouse. Both faster and more accurate than manual practices, equipped with cameras, sensors, RFID technology, or barcode scanners, are being used to locate items, conduct stock takes and cycle counts, and other inventory tasks.
Rather than taking over the manufacturing floor as we've all long imagined, Cobots are robots that work collaboratively with humans, automating the "dirty work" such as unergonomic, heavy, or repetitive tasks like machine feeding, material handling, or assembly tasks. 
Mobile Devices for Warehouse Mobility
Desktop computers are quickly becoming obsolete, opted out for mobile devices that make things, well, more mobile. Nothing (other than perhaps safety) is more important in a warehouse than keeping things moving. Data is no exception. Mobile devices and apps increase efficiency by allowing employees to work on the move, accessing data as they go.
Smartphones aren't just liberating employees from the confines of a desktop, but are bringing new capabilities and computational power that warehouse employees need to get things done faster, and easier. Video conferencing, picture and video imaging, cloud integration, voice and face recognition are all technologies that bring strong advantages.
Images can help personal locate lost items. Quality inspections and approvals, for instance, may be performed through a video conference call. Cloud integration can help employees track a shipment while on the warehouse floor. The uses are only as endless as our imaginations.
Wearables
Wearables such as smart glasses are mini-computers that can be strapped to your wrist or head, worn as glasses, or otherwise attached to any part of the body. Wearables are used to automate manual processes and streamline workflows like receiving and handling, order picking, safety and workforce training. 
Barcode scanners can scan barcodes without needed to pick up or move packages. The technology can also provide warehouse employees with real-time information and automatically provide reports to management while bypassing manual entry with scanning technology increases accuracy rates and optimises efficiencies.
Today's tech removes the physical constraints and human limitations faced when managing a high volume of shipments, a long list of SKUs, ever-changing demand, and the myriad of other challenges warehouses battle every day. 
Together, these technologies can afford you real-time, actional data and seamless collaboration both internally and across your supply chain. Align your operational needs with the right technical solutions, and bring your A-team together for a robust warehouse automation plan that launches you into the 21st century with an effective, efficient, and scalable operating model.