Vizibl: Accelerating Supply Chain Sustainability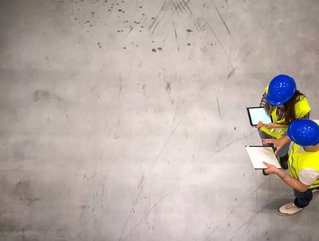 Vizibl has announced Vizibl Sustainability which helps firms collaborate on sustainability goals, unique projects and scale sustainability initiatives...
Confirmed at its inaugural COLLABORATE 2020 summit, Vizibl believes the new solution will allow for supplier collaboration at scale and enable organisations to align, engage and deliver on their sustainability programmes by working more efficiently with key suppliers throughout the global supply chain.
As a result of Vizibl Sustainability's Relationship Management Capabilities, organisations can work with key suppliers, align on sustainability targets and foster closer relationships that achieve more for the business. This enables organisations to work out and categorise key supplier partners, develop account plans, define programme objectives and ownership and regularly review progress.
Mark Perera, founder and CEO of Vizibl, commented: "Right now, society and business have been forced into a very different modus operandi. The long-term consequences of COVID-19 are not clear as the readjustment continues, yet for supplier collaboration, the pandemic has clearly demonstrated the imperative for streamlining supplier ecosystems, challenging organisations to think differently about how they collaborate and how they must change direction at a moment's notice.
"Likewise, it has put the spotlight on sustainability. Therefore, not only must supplier strategies now support wider business goals, but organisations must also demonstrate that they – and their supplier ecosystem – consider the Environmental, Social and Governance (ESG) impact on their operations and society as a whole, both now and in the future."
By using Vizibl Workspace within the sustainability platform, organisations can engage and collaborate on unique ventures, communicate in real-time and drive sustainability programmes forward. Vizibl Workspace allows for collaboration to be made efficient as customers can then set up projects with multiple suppliers, determine key deliverables and host regular check-ins.
Alongside its sustainability solution, Vizibl will be integrating with EcoVadis. Based on a comprehensive methodology that covers 21 sustainability criteria across four themes, EcoVadis ratings and scorecards will allow customers to benchmark and track supplier performance on environment, labour and human rights, ethics, and sustainable procurement. In addition, organisations can qualify the right supplier collaborations and get better visibility into supply chain sustainability in order to deliver on their targets.
Since being founded in 2007, EcoVadis has become a renowned partner for procurement teams helping over 450 leading multinational firms where it is decreasing risk and accelerating sustainable innovation in more than 160 countries. Pierre-François Thaler, Co-Founder and Co-CEO for EcoVadis added: "Sustainability and ESG performance are quickly becoming the new benchmark for comparing organisations against their competitors. Innovation and resilience, fostered by sustainability, are how organisations and their supply chains will create value in a pandemic-ready, low-carbon future. We are delighted to be partnering with Vizibl on technology to help organisations more effectively transform sustainability performance into innovation and business value."