Verizon Connect: Delivering unmatched ecommerce customer experience through supply chain innovation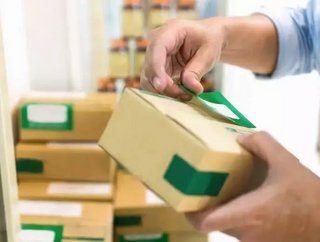 Derek Bryan, VP EMEA at Verizon Connect discusses the ways in which the supply chain can be harnessed to create value through customer experience enhanc...
Derek Bryan, VP EMEA at Verizon Connect discusses the ways in which the supply chain can be harnessed to create value through customer experience enhancement.
The ecommerce industry continues to grow at a rapid rate, with the latest figures from the ONS showing that more than 18 percent of overall retail spending in Q1 2019 took place online, representing a 70 percent increase over the past five years. This revolution in purchasing habits has not only transformed the retail landscape, but also had an equally transformative impact on supply chains. 
Not only are more deliveries required to unite consumers with their latest purchases, but business' growing appreciation of customer experience as a potential competitive edge has led certain companies to consider new and innovative ways to create value-added services to complement existing delivery experiences.  
These innovations have largely focused on empowering customers to take control of their own delivery experience. For example, in some areas, a customer making an order in the morning can now receive the product in a matter of hours through same-day delivery services offered by certain retailers. Likewise, missed deliveries were previously a bugbear for consumers when shopping online, subsequently driving demand for elected delivery slots and more sophisticated order tracking systems. In a climate characterised by rising expectations of customer service, lower tolerance of the failure to meet these expectations and the use of social media as a platform to voice customer complaints in the public forum, it's more important now than ever for businesses to deliver upon their promises. 
Demystifying digital supply chains
While new service offerings have greatly empowered the end-user, the supply chains they rely on have become increasingly intricate. Drivers are now taking more complex routes while operating within narrower time frames, and this has driven demand for intelligent fleet management tools that help retailers meet growing customer expectations around delivery. Using these tools, the fleets of delivery vehicles can similarly be empowered to deliver competitive services in a sustainable way. 
Most fleets already have the tools required to ensure deliveries are completed on time (or at least, to inform customers of any delays in good time), such as route-planning, GPS tracking and live traffic updates. However, a single platform to join-up all these individual tools is required to bring them all together and channel their value back to the end-user. With an integrated software platform at the heart of fleet operations, organisations can enhance both the quantity and quality of customer touchpoints either online or via mobile applications – literally putting delivery information in the palm of the customer's hand.   
SEE ALSO: 
A platform for accelerating workflows
Certain online retailers have long maintained a competitive edge by reducing the time elapsed between order and delivery. As in any industry, processing speed relies on the overall efficiency of operations, keeping workflows constant even in the face of unexpected spikes in volume. 
A single integrated platform can notify managers when mobile workers have completed a job, validate the condition of their cargo, and create/re-assign jobs in near real-time, based on which worker is most suitable for each delivery. As this software runs through a smart device, rather than in-built hardware fitted to their vehicles, workers are able to complete every aspect of their job without disruption, and operations managers are given a clear view of whether their mobile workforce is delivering effectively, and on time. 
Using flexible workforces to consistently meet demand
In order to meet the demand for rapid delivery services, organisations must ensure drivers are consistently available to get products out on the road in good time, regardless of fluctuation in delivery volumes. As a result, organisations can rely on flexible workforces to adapt to changes in demand. However, when it comes to owned vehicles being used for commercial purposes, drivers and businesses can find valuable hours are being lost going through trip logbooks every month to check which trips were private and which were for business. 
Again, the antidote lies in software, and specifically an accompanying smartphone app, the principal channel of work for gig economy workers. Most modern platform-based fleet management systems come with intuitive and user-friendly mobile applications that can automate the process of recording mileage and fuel expenses in an HMRC-compliant format, and make switching between business and private use as easy as swiping either left or right. As a result, reaping the benefits of flexible workers becomes as easy as pushing a button. 
The soft touch
In the current climate, customers demand instant gratification as soon as they make a purchase – they want to get their hands on their product as soon as possible. Delivery is the first and most integral step in their customer experience, and organisations which don't take the requisite steps to ensure they can enable an effective and reliable same day delivery service will get left behind.