U.S. Companies Set To Move Supply Chains Out Of China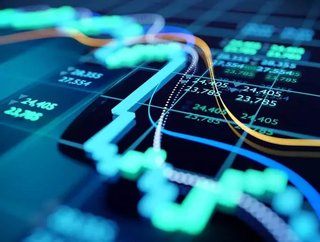 In a bid to encourage U.S. companies to rethink their relationship with China, discussions over a $25bn "reshoring fund" have begun. Bringing manuf...
In a bid to encourage U.S. companies to rethink their relationship with China, discussions over a $25bn "reshoring fund" have begun.
Bringing manufacturing operations back to U.S. soil from overseas has long been something that President Donald Trump has promised to deliver during his presidency. With the outbreak of COVID-19, and concerns surrounding the U.S.'s dependency on China for medical and food supply chains, these efforts have been significantly increased.
An executive order was signed last week, giving an investment agency increased powers to help American-based manufacturers. Trump's end goal is to "produce everything America needs for ourselves and then export to the world, and that includes medicines."
Products imported from China accounted for approximately 18% of overall imports in 2019. "Coronavirus has been a painful wakeup call that we are too reliant on nations like China for critical medical supplies," said U.S. Senator Lindsey Graham, in regards to the country's dependence on China. 
New extra-territorial sanctions were placed on Huawei on Friday, China's telecom systems maker. The plans block Huawei from obtaining foreign-made semiconductors that have been built using U.S. technology. The government has also begun a $1bn project to remove Huawei equipment with rural telecom towers.
Anna Eschoo, a Democratic Representative, and Susan Brooks, A Republican Representative, introduced a bipartisan bill that would recommend ways to cut drug supply reliance on China. The increased domestic production of medical goods and components is being heavily encouraged by Republican Senator Josh Hawley.
One way that lawmakers are considering to encourage companies to move production to U.S. soil is a $25bn incentive to ensure products are sourced domestically. Tax incentives have also been discussed, with Larry Kudlow publicly discussing how they could encourage companies to move business back home.
Building a trusted network of suppliers for medical equipment and drugs is thought to be favoured by a number of members of the government, with critics fearing that persuading businesses to move supply chains away from China by paying them would break WTO rules, discouraging future international business in the United States.
In response to the moves from the U.S., China is making active efforts to improve its homegrown technological capabilities. The Greater Bay Area is the Chinese answer to Silicon Valley, and the region has great potential with the ability to entice the most skilled workers from surrounding countries such as Taiwan and South Korea.
SEE ALSO:
For more information on procurement, supply chain and logistics topics - please take a look at the latest edition of Supply Chain Digital magazine.