UK: Rail Freight to Combat Supply Chain Difficulties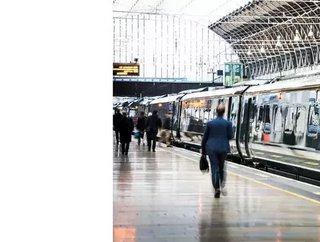 The British government is being urged to invest in rail freight by industry bosses, ahead of the much anticipated Spending Review being announced today...
Chancellor Rishi Sunak is expected to focus on jobs creation, and "Getting the UK back to work" after the Coronavirus pandemic and prospect of a no-deal Brexit on the horizon has dealt a cruel double blow to businesses up and down the country. Not least for UK importers and exporters, who have not only had to deal with operational difficulties, such as staff shortage and virus-related border restrictions but also are expected to plan for the end of the transition period to Brexit on 31st December 2020. The Office for Budget Responsibility (OBR) is also set to publish economic forecasts today, with the consensus that it will be bleak reading for the UK economy.
Double Economic Blow
Rail contributes £36 billion in economic growth and £11 billion in tax revenue each year
The UK rail industry also employs over 600,000 people.
Sixty per cent of the RIA's membership consists of multi-national companies and SMEs.
Darren Caplan, Chief Executive of the Railway Industry Association (RIA), said: "With the Spending Review being announced today we are setting out the case for how our railways can play a pivotal role in the UK's economic recovery.
"The Government has been supportive of rail in 2020, which has enabled essential workers and goods to be kept moving across the country. Yet rail can play just as crucial a role for the UK's economic bounceback in future – so it is vital we continue to invest in the network. 
"Our '10 reasons to continue to invest in rail' document shows why we should be confident that passengers and rail freight traffic will return over time, as they have done following previous recessions and health crises. And it also shows that rail can provide a green mode of mass transit, supporting thousands of jobs and investment for communities across the UK, helping the drive for the UK to build back better as we reboot the economy in the months and years ahead."
Green Revolution
Amongst the Railway Industry Association's ten reasons why investing in rail is such a good idea right now, is the point that money spent on the rail sector tallies up with the government's own ten-point plan surrounding the green revolution. Prime Minister Boris Johnson recently announced via a Financial Times article how wind and solar power, carbon capture, hydrogen and electric vehicles will spearhead a £12bn government program to help get the UK to achieve net-zero carbon emissions by 2050.
The RIA stated that it is not possible to meet zero carbon goals for transport without rail. Rail has long been considered a green mode of mass transit, contributing just 2.5% of greenhouse gas emissions from transport and only 0.6% of total UK emissions. It also said: "Based on previous economic slumps in the 1980s, 1990s and post-2008, as well as past health crises, passenger numbers have always recovered to continue their pattern of growth." With over 4 billion tonnes being delivered annually before Coronavirus, the rail sector cannot be seen as anything other than a key player in the movement of freight.