Transforming procurement data through AI at Sievo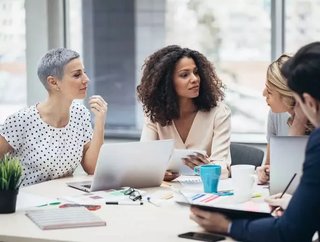 Johan-Peter Teppala, CEO of Sievo, discusses the importance of leveraging procurement data to achieve results through the implementation of AI amid a si...
Johan-Peter Teppala, CEO of Sievo, discusses the importance of leveraging procurement data to achieve results through the implementation of AI amid a significant digital transformation in the industry.
By transforming procurement data from any source to generate real business value, Sievo is widely considered a global leader in procurement analytics.
With the impact of digital transformation becoming increasingly prominent during the past few years, Johan-Peter Teppala, CEO of Sievo, believes it's important to think about how the implementation of technology can be strategic and used to a company's advantage. "In the last few years, there has been a lot of adoption of new technologies in procurement," says Teppala. "There has been more open discussions about how technology can help us move forward and how procurement has transitioned into becoming more strategic within the organisation rather than just being regarded as a tactical function."
Having joined Sievo in 2006 as a Manager on Project Deployment before moving into roles such as Director of Project Delivery and Customer Support as well as Vice President of Operations, Teppala became CEO of the company in January 2017. Reflecting on his previous experience with the firm, Teppala says it has enabled him with a good understanding of how procurement has changed. "It's been extremely interesting to see how procurement has evolved in terms of technology," he explains. "Procurement used to be seen as overly technical and not very forward-thinking technology-wise. Today, procurement teams are now very eager to discuss adopting new technology. We have to think about how we could augment and use technology to expand our capabilities rather than worry that technology will take our jobs away. It's important we don't see technology as a threat but consider technology as an advantage to move forward."
SEE ALSO:
With a great emphasis put on bringing valuable procurement data together through artificial intelligence (AI), Teppala understands the importance of operating with a data-driven approach and implementing technology in the right way to achieve results. "There is so much data at companies' fingertips these days, such as different monitoring, trends, alternative views and risk information. You need to get a handle on all of it." Through the introduction of AI, it has allowed companies to decrease the number of repetitive tasks and enable machine learning to speed operations up. Teppala believes that by embracing the latest digital trends, organisations have been able to provide greater value to their supply chains. "Technology and AI will allow people to do more of the strategic thinking and constructive labour tasks that benefit the value chain. However, people are still needed to actually maintain the machines and AI to ensure that everything's always running as it should be. With AI, you can do so many great things and as long as it's not taking our jobs away, the results can be very powerful."
Indeed, Sievo understands the importance of leveraging Big Data from third-party data sources and introducing it into procurement operations in order to compare procurement performances across a range of industries. Through its collaboration with global firms such as Carlsberg, T-Mobile and Go Daddy in the transformation of its procurement data into procurement intelligence, the company remains well-versed in recognising the requirements of different industries and the alternative methods organisations take when adopting AI. Teppala believes there is value to be gained from observing how other firms embrace AI and considering how it could be utilised to accelerate their own ventures. "I believe companies tend to be more open to looking at what's happening in their industry and reacting to it. However, from a procurement angle, you think about the different categories and how they're industry specific."
Sievo highlights the importance of identifying and achieving world-class performance with its data-focused procurement benchmarks. Interestingly, Teppala compares the process of leveraging the right data to preparing for running a marathon. "I remember practising for a marathon by myself and not knowing anything about how fast the other people are running," he explains. "When you run a marathon and complete it in five hours, naturally you're happy. However, when someone tells you that there are people able to do it in two hours then it forces you to think to yourself that there's still lots of work to be done. By only reflecting on your own data – you can only go so far. It's important to always be aware of where you are compared to others."
While Teppala admits the future is impossible to predict, he affirms that AI will continue to be an increasingly influential force at Sievo, and for procurement leaders across the globe. "We're beginning to see an increased number of applications where AI can be used and achieving much more concrete results out of the AI." With technology transformation showing no signs of slowing, it remains key to implement software that will allow operations to drive forward without negating the need for humans. Establishing a key balance is vital.