Top tips for vetting suppliers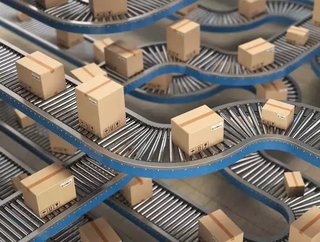 No business should underestimate the importance of their supply chain. Without reliable, reputable suppliers, business operations would soon grind to a...
No business should underestimate the importance of their supply chain. Without reliable, reputable suppliers, business operations would soon grind to a halt. That's why it's crucial to vet suppliers to ensure that they're able to fulfil requirements. But how many businesses can truthfully say that they thoroughly assess a potential supplier from both a financial and risk management perspective? It's a common problem to overlook the vetting process when new suppliers need to be on-boarded quickly.           
Here are some tips to help ensure suppliers are up to the job:
Define what you need from a supplier
When liaising with a prospective supplier, it's key to make clear your expectations. You should ask the supplier to demonstrate how they can be trusted to meet requirements. Also make clear what you need from the relationship, including good communication and customer service, and then decide whether they can work effectively with you.
Check for references
Quizzing a prospective supplier on who their clients are and previous work that they've carried out will help showcase their track record. Don't be afraid to ask to speak to one of their clients and find out how they find working with the supplier, and whether you want to become one of their customers.
Find out what the supplier can add
Don't view your supplier as just a back-office function – establish how it can change and add value to your business. Ask them to be specific about what difference they can make, e.g. do they offer a competitively priced product or service that enables you to pass on cost savings to the rest of your business? Or do they just ensure that you will have predictable monthly costs?
Once you know how they will improve your business, hold them to account and work with them to agree on objectives that are realistic and deliverable.
Assess your suppliers' efficacy
Make a judgment on whether your chosen vendor can meet your needs for the short term and beyond. There are several areas of the supplier's business that you should enquire about including:
Finances: Asking to see the books of a prospective supplier, or finding out yourself on Companies House, will help clarify their financially stability. If their financial situation isn't great, perhaps consider offering a shorter-term contract as a trial? That way, you aren't tied down to a supplier who might not be able to deliver in the near future.
Infrastructure: It's crucial to identify the way that a prospective suppliers' organisation is set up and whether they can support the volumes of goods or services you might need. Ask for a tour of their facilities and an insight into their systems, so that you can witness their operations first hand.
Supply chain: Check if a prospective supplier can adapt and continue to support you if circumstances change. For example, if you needed to increase the volume of one item, can the supplier accommodate that? Could adverse weather conditions have an impact on your supplier's business? If so, could they introduce short-term measures so that they can continue to provide for your business? By digging deep into their supply chain, you can understand how robust and capable they are.
Ethics: Today's consumers are demanding to know more about how, where and who produces the products they consume. Establish whether your supplier adheres to key legislation including the Modern Slavery Act 2015, and find out whether they act ethically in other areas including environmentally, as this reflects on your own business' image.
Customers: Learn more about the supplier's customer base, as that could indicate if there's anything to be alarmed about. Do they have a huge relationship with one client? If so, it may be that they over-rely on this one client, and if the relationship ends, it could perhaps impact on the service you receive.
Disaster plans: From fire risks, to flash flooding, to total systems failure - there are several risks that no supplier can escape, and it pays to find out their plans for disaster recovery. Your own customers will expect business as usual whatever the situation, so you need to know that your suppliers can continue to deliver even in the most misfortunate scenarios.
Get a clear idea of cost
Discussing costs with a prospective supplier isn't just about negotiating a good deal. You want to ensure that they're being transparent with all of their costings. The key questions you should ask are:
What is the total cost of their product/service?

What does this cost include? E.g. maintenance, service upgrades, exceptional orders?

Does it include delivery costs?
Vetting suppliers is how you can future-proof effective relationships with them. By establishing their reliability and competency in delivery, you can prevent any unwelcome surprises further down the line.
By Daniel Ball, business development director, Wax Digital