Top 10 APAC supply chain companies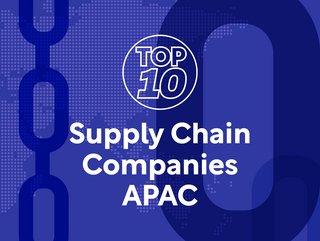 Top 10 APAC supply chain companies
Top APAC supply chain companies include Alibaba, Lenovo, Samsung Electronics, Agility Logistics, Nippon Express, Toll Group, APL Logistics & Toll Group
Top APAC supply chain companies: Alibaba Group
HQ: Hangzhou, China
CEO: Eddie Wu
Alibaba Group offers comprehensive supply chain services to its customers, including e-commerce, technology and cloud computing offerings.
Led by CEO and Founder Daniel Zhang, the company's customers include Coca-Cola, Nestle, and Louis Vuitton.
The company was founded in 1999 and is based in Hangzhou, China. Among its services are the streamlining of sourcing & procurement and logistics & delivery.
Its platform provides real-time visibility, enabling businesses to track and manage inventory. Through partnerships and collaborations, Alibaba ensures reliable and timely fulfilment of orders, supporting the smooth flow of goods.
Top APAC supply chain companies: Lenovo
HQ: Hong Kong
CEO: Yang Yuanqing
PCs – including laptops, desktops, and all-in-ones – are among the core products of global technology company Lenovo, whose HQ is in Hong Kong. The company's focus on innovation, quality, and customer satisfaction has made it one of the world's leading technology companies.
As well as B2B it offers B2B services. Its data centre solutions include servers, storage systems, networking equipment and software-defined infrastructure. These help businesses manage IT infrastructures and optimise performance. It also provides managed IT services and cloud solutions.
HQ: South Korea
CEO: Kye Hyun Kyung
Samsung Electronics is a South Korean appliance and consumer electronics multinational headquartered in South Korea, and that celebrated its 50th anniversary in 2019.
Since then Samsung has aimed to become the leader in the system semiconductor industry, and memory semiconductors in the TV, and smartphone markets. It is also driving growth in areas such as AI and 5G.
The company's advanced and highly integrated supply chain spans product, process and people, and is a key reason for Samsung's success.
Top APAC supply chain companies: Agility
HQ: Kuwait
Vice Chairman: Tarek Sultan
Kuwait-based global logistics company Agility offers the following services: freight forwarding services, including air, ocean and road transportation; contract logistics solutions, including warehousing, distribution, and inventory management services; project logistics – managing complex and oversized shipments for large-scale projects; supply chain consulting services, including process optimisation, network design, and technology solutions to improve efficiency and reduce costs. Agility also says it is committed to sustainability and incorporates ESG practices into its operations.
Top APAC supply chain companies: Nippon Express
HQ: Tokyo, Japan
CEO: Mitsuru Saito
Nippon Express is a Japan-based logistics company whose ground transportation business dates back to 1872.
Industries in which it operates include food, automotive, telecoms and fashion & retail. Its services include air and sea freight, land transport, warehousing and distribution, supply chain management and third-party logistics (3PL). It also offers tailored logistics solutions for e-commerce businesses, including fulfilment, last-mile delivery and reverse logistics.
Top APAC supply chain companies: Toll Group
HQ: Melbourne, Australia
MD: Alan Beacham
One of the few Australian companies included in this list, Toll Group – founded in 1888 in Melbourne – is a global logistics company that offers freight forwarding, contract logistics, and express parcel delivery.
It serves customers across retail, healthcare and automotive, including Woolworths, Toyota and Kimberly-Clark. Toll Group's services cater to businesses who need reliable and integrated logistics solutions to enhance their supply chain operations.
Top APAC supply chain companies: APL Logistics
HQ: Singapore
CEO: Thad Bedard
Singapore-based APL Logistics, founded 25 years ago, serves customers across multiple industries, including retail, automotive and consumer goods. It is a subsidiary of Kintetsu World Express, the Japan-based freight forwarding and transportation company. APL is a global supply chain specialist that trades in 60 countries, with services including end-to-end supply chain solutions and advanced technology platforms.
Top APAC supply chain companies: Linfox
HQ: Melbourne, Australia
Executive Chairman: Peter Fox
Linfox was founded in Melbourne in 1956 by Lindsay Fox, He started with one truck delivering soft drinks in the summer months and fuel in winter.
More than six decades later, Linfox leads the way as Asia Pacific's largest privately owned logistics company, involving more than 24,000 people across Australia, New Zealand and Southeast Asia.
Linfox works with some of the world's largest and most successful organisations, delivering food, resources and medicine across road and rail from an extensive network of warehouses and distribution centres.
Top APAC supply chain companies: Kerry Logistics
HQ: Hong Kong
CEO: Vic Cheung
Kerry Logistics is a logistics company headquartered in Hong Kong. It serves customers from industries spanning manufacturing, retail and healthcare.
Its specialties include a range of logistics services, including freight forwarding, warehousing, and distribution. With its extensive global network and advanced technology solutions, Kerry Logistics works toward seamless supply chain management, enhanced efficiency, and timely delivery for its customers.
Top APAC supply chain companies: TSMC
HQ: Taiwan
CEO: CC Wei
TSMC (Taiwan Semiconductor Manufacturing Company) is one of the world's top semiconductor manufacturing companies. It plays a vital role in the chip industry, by making advanced integrated circuits for sectors including consumer electronics, automotive, and telecommunications.
Founded in 1987, notable customers include Apple and Qualcomm. Its specialties are advanced semiconductor processes, high-volume production and forging collaborative and strategic partnerships.