Supply round-up: Overhaul partners with MS; food waste plea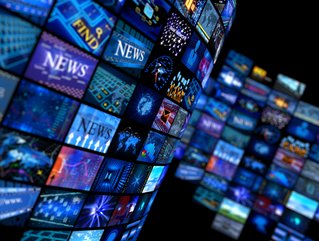 Overhaul a partner for Microsoft Supply Chain Center; Cut food waste with cold chain tech investment, says Danfoss; Ivanti launches supply chain software
Overhaul a partner for Microsoft Supply Chain Center
Supply chain visibility specialist Overhaul is one of the launch partners for the Microsoft's new Supply Chain Center and Supply Chain Platform, designed boost the resilience of global multimodal supply chains.
Microsoft Supply Chain Center customers will be able to leverage Overhaul's data relating to real-time supply chain risk scenarios, allowing them to rapidly test such scenarios.
"Supply chains are becoming increasingly complex, and customers are demanding more actionable insights to help them understand and act on what is happening in real-time," said Barry Conlon, CEO and Founder of Overhaul.
He added: "They don't want long deployments or heavy integrations, but solutions that return on investment in the short term with long-term growth to adapt to the evolving needs of their business.
"Collaboration and interoperability are vital pieces of the supply chain. By delivering our solution with Microsoft, we will take supply chains from being able to sense and respond, to being capable of anticipating and acting, helping shippers deliver truly innovative supply chains in far less time and with greater precision."
Cut food waste with cold chain tech investment – Danfoss
Danish engineering company Danfoss is calling for more investment in cold chain technology to he;p cut food loss and waste, and to reduce emissions.
It says insufficient cold chains lead to food loss that could feed 950 million people. Its comments came on Agriculture Day at COP27.

The company says 13% of all food produced globally is lost due to a lack of cold chains, the continuous series of refrigerated transport and storage that keeps food at the correct temperature.
A Danfoss spokesperson said: "Investment in sustainable cold chain technology is urgently needed to ensure we can feed the growing number of people on the planet.
"If food waste was a country, it would be the third largest emitter behind the US and China, contributing to up to 10%.
"Cold chains are often underdeveloped and overlooked. This is particularly significant in developing countries where access to refrigeration is much lower than in developed countries."
Ivanti launches software to manage supply chain devices
Ivanti Wavelink – the supply chain business arm of Ivanti – has announced new tech to secure and manage any device across a supply chain operation throughout its lifecycle.
Ivanti Neurons is a cloud-based device management solution that can manage rugged mobile devices, such as those on doorsteps by couriers and delivery personnel as part of last-mile logistics solutions.
"Ivanti Neurons gives ensures devices are updated and working so task workers are productive, all shift long," said Brandon Black, VP & General Manager of Ivanti Wavelink.
He added: "Neurons also strengthens supply chain security. Supply chains have become a target for threat actors, and manufacturers need to prepare against breaches. A lack of visibility of device and software update data can leave companies open to ransomware attacks,"