Supply Chain Risk Management
Supply chain problems 'have changed supplier relations'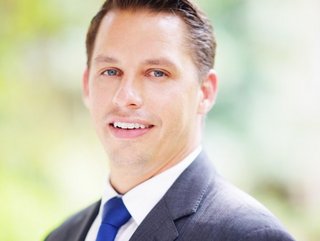 Michael Ciatto, Global Leader of Supply Chain at professional services company Genpact, says businesses are experiencing challenges around talent, consistency of supplier performance, and a disconnect between planning and execution.
As global leader of Supply Chain at Genpact, Michael Ciatto delivers business transformation and operational excellence for 200 companies annually
Tell us a little of Genpact and your role there
Genpact grew out of GE, originating as an internal consultancy. Since those early days in 1997, we've grown into an organisation that drives business performance through the integration of data, technology, and AI. l previously worked for a boutique consultancy, Barkawi, which focused on digital enabled transformations. It was acquired by Genpact.
Our team comprises strategic consultants and more than 2,000 data scientists and 20,000 technologists. We focus on providing services across the business functions of procurement, supply chain, sales and risk & compliance.
As Global Business Leader of Supply Chain, I deliver business transformation and operational excellence for 200 companies annually. The team consists of 10,000 domain experts and practitioners.
What's today's biggest supply chain challenge?
Despite concerns such as inflation, recession and geopolitical tension, the most common thing I hear from clients is the lack of available talent. The evolution to digital operations, accelerated by COVID-19, has combined with volatility to break operating models. This has pushed workers to unsustainable hours and has changed the type of talent required to excel in a technology enabled, data-driven world.
As well as challenges around talent, our customers are also struggling with: consistency of supplier performance; a disconnect between planning and execution; poor-quality data; and a lack of the right tools to manage volatility in an agile, yet informed manner.
How important is supplier relations management?
Very. We've doubled down on our supplier relationship management (SRM) offering. COVID-19, geopolitical tensions, labour shortages, port blockages, and regulatory change around ESG have forced companies to rethink relationship structures with suppliers.
Managing through transactional procurement processes is no longer viable. Understanding supplier performance – and driving a digitally connected planning solution through multiple tiers of suppliers – is now essential. This provides the visibility required to operate with agility.
How does supply chain planning help in today's world?
Over the past two years, more companies are extending supply chain planning upstream (SCP) – through customer collaboration and demand shaping – and downstream, via the supplier base.
More importantly, the link between Supply SCP and execution has never been more critical. Businesses must know a plan is operationally viable, and that changes in execution are reflected in the plan. Without that connection, faith in the plan can easily be eroded. Typically, this is what leads to multiple bespoke systems across the enterprise.
Just like a football team cannot win with eleven players using different playbooks, neither can a company unlock value without a single plan of record.
Should supply chain be a C-suite activity?
Absolutely. The biggest concerns of many CFOs are supply chain-related.
Longstanding underinvestment in supply chain and talent development have left companies less agile, less connected, and less data-informed, despite this being The Digital Age. As such, CFOs struggle to provide street guidance, because of internal opaqueness around supply. There needs to be greater emphasis on supply chain and no more siloed decision making. To empower this shift in decision authority, engagement from the C-suite is not only important to success, but is also vital to survival.
Who inspires you?
I've had countless mentors that have shaped my approach to business and leadership. One of my great inspirations was the late Jon Huntsman, the American businessman, diplomat and politician. As a young professional, I had the privilege of working with him through the Huntsman Cancer Institute. He believed leaders must continuously challenge themselves by taking on uncomfortable tasks – not to develop their own strength, but to empower others to follow their lead. That has always stuck with me.
Best advice ever received?
That your heart should always be in your work. Whether it's academics, athletics, business, family or service, if you are going to commit to something, then do so fully, because if you don't, you can never get that time back.