Supply chain decision intelligence 'a business imperative'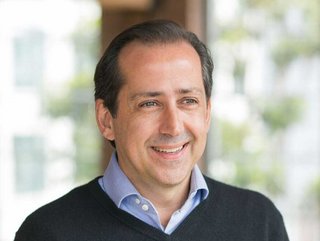 Fred Laluyaux, CEO of Aera Technology, says decision intelligence "can be applied to every supply chain function across any type of business".
Fred Laluyaux -- CEO of automated decision-intelligence specialist Aera Technology -- on how innovation at scale is helping to shape today's supply chains
​​​​​​​Fred Laluyaux is CEO of decision-intelligence specialist Aera Technology. An entrepreneur at heart, Laluyaux founded his first company at the age of 23. Prior to launching Aera, he was CEO of connected planning software company, Anaplan, which he grew from 20 to 650 employees. Laluyaux has held several executive positions at SAP and ALG software.

What does Aera Technology do?
Aera Technology provides a decision intelligence platform for digitising, augmenting and automating business decision making, in real time and at scale.
Our platform, Aera Decision Cloud enables companies to work sustainably, intelligently and efficiently.
It is designed to act as an intelligent digital assistant, providing detailed recommendations of actions that optimise business objectives against complex, interrelated constraints and real-time data.
As context, prior to starting Aera Technology in 2017, we realised there was an inflection point coming – that the volume and complexity of decisions large enterprises needed to make would soon increase exponentially. We also saw that digital native companies which had started with technology at the core of their business were gaining massive market advantage.
There was a clear need for technology to make faster, more accurate decisions – technology that can scale across an enterprise's functions and processes.
Your role at Aera Technology?
As an entrepreneur at heart, my career has been focused on enterprise software innovation – building and scaling applications that help large global organisations perform better.
I work closely with our global team of 'Aeranauts' to bring decision intelligence innovations to market. I also spend a great deal of time travelling, meeting with our customers and partners around the globe and learning about the challenges they are facing.
This is an exciting time, as the awareness of decision intelligence's value is growing rapidly. We launched the Aera Decision Cloud platform several years before the market category was defined, or even named.
Now, Gartner has identified decision intelligence as a top market trend and recently published a Market Guide on its value for supply chains.
The overall market for decision intelligence is rapidly crystallising with many experts predicting that decision intelligence is the new business intelligence.
Who are Aera's customers?
Some of the largest global companies across consumer packaged goods, oil and gas, pharmaceuticals, manufacturing, chemicals and technology.
Our customers are not only accelerating and improving decision making – they are identifying risks and opportunities that either weren't visible or that they weren't able to address before, with significant positive results.
Examples of decision intelligence in supply chain?
Decision intelligence can be applied to every supply chain function across any type of business.
For example, consumer packaged goods (CPG) companies are using our technology to rethink how they prioritise customer demand and improve customer service. They are adjusting their response in real time, to meet increased expectations around on-time, in-full delivery. One global CPG company has seen a 2% uplift in customer service levels , which translates into increased revenue, and is a very important metric for how they are serving customers.
Another company uses real-time visibility and demand signals to improve inventory management decisions across multiple locations and avoid obsolete inventory and reduce material waste.
Our customers are also applying it to procurement, improving and automating sourcing and procurement decisions.
Where do you see the industry in five years?
Five years from now, the leaders in supply chain will be those companies that not only recognise decision Intelligence as a competitive advantage, but a business imperative as well.
The impact of decision intelligence on sustainability and the future of work is absolutely real and supply chain leaders are paying close attention to it.
We will see increased adoption – driving massive and positive economic, societal, and environmental outcomes.
Decision intelligence will empower people with technology they like to work with, and reinvent how work gets done. With decision intelligence, people across organisations now have the data and tools to build decision data models and automate decision-making processes.
This also helps attract and retain talent. And we see new roles emerging – Decision Architect, Decision Analyst and others – to analyse and improve decision making.
Advice to younger self?
I have been a tech entrepreneur all my life. I started my first business when I was in college. I always knew that I wanted to come to the US and to Silicon Valley in particular. But it took me until my late-30s to get there.
So, my advice to my younger self would be "follow your instinct". "Leave your comfortable life in France, and find a way to get to the West Coast sooner."