Solving supply chain delays with network automation
By Morgan Stern, Vice President of Automation Strategy, Itential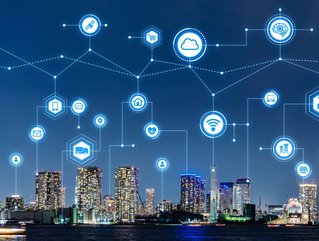 Morgan Stern discusses how network automation enables the rapid integration of alternative equipment in the supply chain
For network service providers, the rollout of 5G services remains a top business imperative. With hundreds of thousands of cell sites across the country, network operators are continuously building or deploying elements and network functions, replacing old elements and future-proofing existing infrastructure. While the pandemic may have slowed the progress of these implementations, the expectations around 5G remain as high as ever.
Unfortunately, those expectations are running headlong into another global challenge. The supply chain issues that have impacted global markets and affected nearly every industry over the past two and a half years are leading to significant network equipment shortages and forcing network operators to consider new infrastructure vendors and solutions on-the-fly.
Solving the supply chain integration dilemma with network automation technologies
When equipment providers are telling customers to expect 12-24 month delays on their orders, the only viable solution for many operators is to consider alternative vendors. But there are challenges there as well. Integrating new vendors iand new elements in an existing network is time-consuming and expensive, two factors that have traditionally kept operators from venturing too far away from their with a small number of incumbent equipment vendors.
Switching vendors midstream when your organisation has been trained to implement, support and maintain one or two legacy systems creates myriad challenges for the network team. How do we deploy and manage the new elements? How will those network functions work within the existing infrastructure and systems? How long will it take our teams to learn how to maintain, support and troubleshoot the new elements? It isn't a decision to be taken lightly. However, there is a solution.
By leveraging the newest generation of open, automation solutions — coupled with network abstraction and rapid integration capabilities — operators are able to reduce the average time it takes to integrate third-party elements (from virtually any vendor) into their networks. For example, what may have traditionally taken 18 months to implement, can now be accomplished in as little as two to three months.
Automation can enhance rapid integration, federation, and data transformation within the supply chain
Today's most advanced network automation platforms have three fundamental features that unlock the automation potential for the network team, regardless of the equipment that's available to them, offering relief in these supply-chain constrained times.
Automation makes it a simple task to auto generate any API or ingest any vendor's published API into the automation platform. This gives operators the ability to onboard network controllers, IT systems, sources of truth and more. And if no API exists, the best platforms have a solution to provide API interfaces for assets such as Python Scripts and Ansible Playbooks.
An automation platform should be able to make every system integrated into the platform easy to access and normalise how to use them in an automation through abstraction. Regardless of whether it's a network device, cloud service, or IT system, everything can be federated into the automation platform, allowing you to build out a logical sequence of automated steps that parallels your standard process.
Today's automation platforms allow for the transformation of data from any workflow task to another task in real time, and make every transformation a reusable asset that can be utilised across multiple automations. Every API call has a different set of input data requirements, so data manipulation between these different systems becomes critical for automation, otherwise people must continue to fill in the gap.
As network operators and other technology companies around the world grapple with the ongoing supply chain issues, there are existing technology solutions available to help mitigate the impact of those issues. Network automation offers operators the ability to leverage the available inventory of network functions that new vendors have on hand and integrate those functions into their legacy systems. The race to 5G isn't slowing down. Network automation can help operators keep pace.