SMMT Industry Forum: Managing supply chain relationships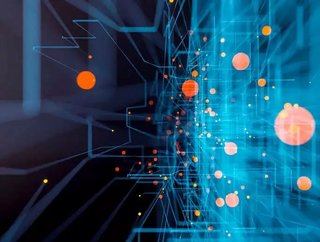 Building great business relationships not only improves productivity, the work itself also becomes more enjoyable when we have good relationships with t...
Building great business relationships not only improves productivity, the work itself also becomes more enjoyable when we have good relationships with those around us. As naturally sociable creatures, human beings crave positive interactions, meaning that when we have a good relationship with a colleague, they are more like to go along with changes we implement. These positive interactions also make us more innovative and creative in our roles.
A healthy working relationship is one built on trust, mutual respect, mindfulness and communication. When we neglect one or more of these areas, the relationship can suffer. In process crucial areas of business, such as supply chain, good relationships are key to delivering to targets.
Healthy relationships are not about being good mates with one's suppliers at the cost of good professional business practice, though. There are advantages of working with companies we like, such as reductions in costs that are often intangible. It can be hard to show the value of the relationship. But operating outside of corporate rules, regulations and structures, could cause trouble. If the friendly company's piece price is higher than a company with whom there is a weaker relationship, the decision should not be based on personal preference.
Relationships with suppliers do not collapse overnight. Usually errors are made which fall into one of the following categories: Pre-contract mistakes, contract errors, termination issues and the breakdown of relationships.
Businesses who rely on an efficient supply chain to remain profitable know that the relationships with those within the chain are paramount.  It is essential for these businesses to build and maintain high performing relationships with customers and suppliers.
The inability to maintain an effective working relationship can have a huge impact on the entire supply chain, such as:
Issues with stock availability due to poor performance

Issues with obsolescence due to variability supply

Being stuck holding excess levels of stock to buffer the impact from suppliers

Little to no support to manage changing demand patterns

Increasing supplier costs with no negotiation

Difficulties in containing risk
The most common relationship mistakes include the failure to monitor performance and resolve issues as they arise. However, for most businesses the supply chain is constantly evolving, as are the best practice methods of managing it. The previous methods of relationship management from 20 years ago will no longer work in today's working environments. The 'old school' approach needs to adapt and grow in order to suit the rise of the millennial generation as it moves into more senior positions in the workplace.
Generational changes
According to Relate by 2025 75% of the workforce will be millennials (those born between 1981- 1996). This change in generation will have a greater impact on supply chain relationships than their predecessors due a shift in working behaviours.
Previous generations of management such as Baby Boomers (1946 – 1964) and Gen- X (1965 – 1980), tend to be seen as aloof, with a focus on the bottom line and an ability to confront problems head on. That management style doesn't work for millennials, who have a need for social responsibility, constant communication and team work.
A recent article in Forbes stated that, "millennials will only interact with brands that are open and transparent, stand for more than their bottom line and address environmental and socioeconomic issues in the community."
The desire to see suppliers as part of the team, rather than a customer and provider relationship, will better suit a changing supply chain culture.
Previously, it has been common practice for suppliers to be dictated to when it came to products and the quantity required, with contracts won based upon price alone. It was also typical for suppliers to be reprimanded, fined or 'punished' with less favourable terms or treatment following problems with supply. In turn, customers had prices dictated with little negotiation on other key areas such as service, MOQs and delivery time frames.
One of the biggest and long-term wins from a close and collaborative relationship with a supplier is technology development – with the automotive industry offering today's supply chain executives a vast history of successes and failures. The traditional model would see some large OEM companies co-develop a new technology with a supplier with no commitment to purchase beyond the design phase, then put its manufacture out to tender. Often, the supplier involved in the design would be undercut and lose the business. Next time, the supplier would take its ideas elsewhere and the OEM's industry reputation for rewarding innovation would be harmed. Relationships built on decency and trust are needed for the long-term survival of the OEM. If customers and suppliers abuse this trust, the whole supply chain can break.
Nowadays, that type of management, especially in emerging sectors or new, innovative businesses, isn't conducive to a healthy supply chain.  Suppliers are part of the business.  Prices, scaled discounts, collaboration through planning, rebates, commitment to buy, returns acceptance for new range releases, VMI, consignment stock agreements – these things are now common for those who actively manage their relationships with suppliers.
However, this can differ for different sectors - those who are lagging with the new approach to supplier management typically reside in the heavy industrial areas such as automotive, industrial machining and aerospace.
Those pushing the boundaries of what was once standard practice tend to be in technology, fashion and fast-moving consumer goods – particularly sectors with a strong consumer reach where their customer base demands high quality, responsible, efficient supply.
SEE ALSO: 
Technology
The previous limitations of supplier relationship management are being lifted with advancements in technology.  Blockchain promises to allow visibility throughout the supply chain, making it easy to view key factors such as: current stock, production, shipping information, quality issues and pricing of raw material data.
Transitioning from a one-sided supplier management approach, to a joined-up partnership means that measuring a full range of services (price, lead time, quality, customer service, environmental sustainability, CSR) is essential if technological advancements are to be adopted.  No supplier will sign up to sharing data honestly, if there is the fear of punishment as a result.
Conclusion
In order to best improve and maintain a good relationship with suppliers, supply chain managers need to move away from an outdated business culture of finding someone to blame, and towards a collaborative approach with a 'how do we resolve and improve this together' mentality. 
Those seeking support can turn to analysists such as SMMT Industry Forum, who help global manufacturers understand, optimise and improve both manufacturing capability and business performance. SMMT Industry Forum was created by the UK government, the Society of Motor Manufacturers and Traders and vehicle manufacturers to improve competitiveness of the UK's automotive supply chain.
Specifically-developed supply chain training courses, using the foundations of the IATF 16949 standard as well as specific logistics and operations under MMOG/LE, help to support businesses with improved supply chain performance.
Top five tips for maintaining good relationships with suppliers
Communication: Talk to suppliers regularly

Team work: Plan for contingencies and accept accountability

Understanding: Have a working knowledge of a supplier's business and/ or operating procedures

Stay flexible: Adapt to everyday issues as they arise and resolve them quickly

Feedback: Encourage open discussions around how to work together more efficiently in the future
Case study - Phones 4U
The fall of Phones 4U in 2014 was described as a classic example of a relationship breakdown.
The decision of EE and Vodafone to withdraw supply forced a company, that was at the time making profits of £100mn, into administration.
The supplier's decision to end their contract is usually an indication that something went wrong when the next generation of contracts was being negotiated – possibly while trying to drive a hard bargain. As a result, Phones 4U ended up as the unfavoured route to market. A domino effect followed with one supplier after the other falling by the wayside.
Rachel Sellers is a Principle Supply Chain Consultant at SMMT Industry Forum.