SAP's 'Design to Operate' Plan for Digital Supply Chain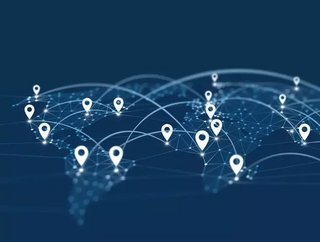 SAP Digital Supply Chain's 'Design to Operate' strategy to help customers get their products to market faster and cheaper with smart production technolo...
The customer of today is, undoubtedly, at the behest of technology and a continuous stream of information, empowered to get whatever they want, whenever they want it. Social media networks and the constant 'eyes-on' mentality of smart devices has put customers and clients in a position of power. In a bid to survive in an increasingly competitive marketplace, companies must find a way to thrive in this new environment by meeting growing customer demands. 
Customer Experience Is Vital
As a customer, you always want to have a great experience when purchasing a product, right? We want it easy, for lack of a better statement. With that in mind, it doesn't matter whether your organisation is moving in the B2B or B2C marketplace; if working with you is a painful experience, people will take their custom elsewhere very fast. 
So, you need to create an easy, seamless process for your potential customers and clients ─ which can be a tough task. This is why companies like SAP have decided to create an integrated end-to-end digital supply chain system that companies can implement in their own procurement cycle.  
The Four Stages
As depicted by SAP, there are four key stages of the process. We'll delve a little deeper here: 
Customer Centricity
Having a digital supply chain allows organisations to produce tailor-made solutions to their customers' needs. Traditionally, a product would be created based on the wide-scale norms and values of set demographics within a society and marketed in the most effective way that trends would suggest. 
In the modern-day, through the use of digital processes, data harvesting and analytic analysis courtesy of interconnected devices and social feeds, companies are able to personalise products and their subsequent marketing campaigns in a way that truly captures the heart of potential purchasers. 
Carbon Copies
For every physical product that is wired up to the interconnected, digital supply chain, there is a computerised twin. Engineers, designers, and product manufacturers, with the assistance of machine learning and artificial intelligence-powered software, are able to design, plan, make, deliver, and operate individual products remotely, to ensure that they work perfectly, as they should. 
Maintaining
Through the digital supply chain and its enhanced data analytics, manufacturers are alerted when there are problems with products and services. The system can also prewarn the relevant parties of potential errors on the horizon so that they can be rectified ahead of time to ensure seamless user experience. 
In essence, tech is allowing total visibility, so that product owners no longer need to worry about maintenance. Convenient. 
Maximising Potential
Digitisation, whether you love it or hate it, is allowing companies to turn good assets into great assets. The digital supply chain allows you to maximise the potential and talents of an asset through pinpoint accurate tracking of data and further analytics post-use. It is opening up avenues for business innovation that traditional analogue organisations weren't able to come up with on their own. 
As SAP says: "Digital supply chain gives you the power to focus on personalisation, sustainability, and network collaboration, in addition to instant delivery and cost reduction.
With digital supply chain, you connect digitally to perfect reality."