SAPICS celebrates 50 years of supply chain excellence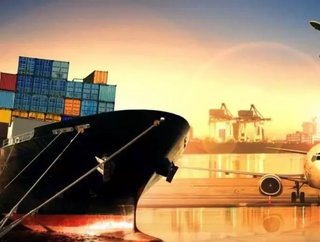 The 38th Annual SAPICS Conference and Exhibition for supply chain professionals coincided with the 50th anniversary of the organisation. "It is...
The 38th Annual SAPICS Conference and Exhibition for supply chain professionals coincided with the 50th anniversary of the organisation.
 
"It is remarkable to reflect on how supply chain management has evolved," said Mungo Park, new president of SAPICS, during his opening speech. "In its early days only a few knew about supply chain and logistics, and now it is a much sought-after profession."
The number of conference attendees – both local and international – defied predictions in light of turbulent economic times.
"Companies are seeing conference expenses as an investment in their survival, and not just as skills development spend as supply chain professionals become more and more popular as the core solution to issues standing in the way of increasing revenue, decreasing costs, and keeping customers happy," said Park.
Conference speakers were selected by an independent committee from over 100 submissions received. The final programme featured a mix of local and international speakers that presented a balanced mix of strategic, functional, technical, and softer topics.
 
While attending the various sessions delegates completed feedback forms in order to vote for the best speakers. The SAPICS award for best written paper from a practitioner was awarded to Bronwyn Engelbrecht from The House of Busby who submitted a paper on "International Logistics – The value of visibility and collaboration".
The Terry Smee award for the best speaker overall at the 2016 Annual SAPICS Conference was awarded to Bob Stahl for his session on "Managing in an Uncertain World", and Rob McKenna from SAB Miller presented the Kingfisher award for the most innovative presentation to Steven Montgomery for his session on "Demand Driven MRP: an enabler for supply chain responsiveness and coordination".
During his speech at the closing gala dinner, Park made special mention of the conference sponsors: SYSPRO, Barloworld Logistics, Chep, DSV, Bidvest Panalpina Logistics, Bolloré Logistics, Imperial Logistics, the Transport Education Training Authority (TETA), and support sponsors Jungheinrich and Value Logistics.
Park also extended a special thanks to all exhibitors for their adaptability in creating an impressive array of stands in the new SunSky venue.
The exhibition stands were assessed by independent and voluntary individuals against a set of criteria determined by the event committee. The winner of the multiple unit category was Bidvest Panalpina Logistics, with Bolloré Logisitcs as runner-up. The winner of the single unit category was Strato IT, with Santova Logistics as runner-up.
 
The 38th Annual Conference and Exhibition was held 12-14 June 2016 at Sun City. A selection of speakers – including highlights from the Sun City Conference – will present their topics at the regional events scheduled for 16 August in Gauteng, 17 August in KwaZulu Natal, and 19 August in the Western Cape.
More information is available at http://www.sapics.org/events/sapics-regional-conferences/
Supply Chain Digital's June issue is now live. 
Follow @SupplyChainD and @MrNLon on Twitter.