SAP boost for innovation and collaboration in supply chain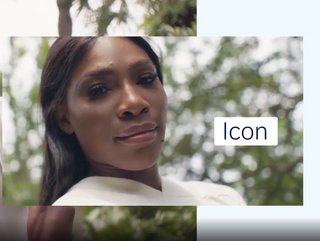 Tennis star Serena Williams is the celebrity speaker at this year's SAP Sapphire event.
Major Business Network announcements made at SAP Sapphire conference, as the company looks to help customers future-proof their supply chains
Innovation and collaboration are the watchwords at SAP's main business event of the year, as the company launches new and upgraded products to help customers "tackle an uncertain future with confidence".
The announcements were made at the SAP Sapphire conference in Orlando, which runs from today until tomorrow (May 16-17).
Among the announcements are:
SAP Business Network for Industry This helps customers improve and extend key business processes with their trading partners, accelerating time-to-value for both, SAP says.
​​​​​​​The company has focused on consumer products, hi-tech, industrial manufacturing and life science for the first four industry networks, with more to come.
SAP Business Network innovations These will help organisations showcase and grow their businesses, says SAP.  Improvements include supplier insights, streamlined integration, marketplace catalogues, intelligent lead matching, and enhanced company profiles.
Taulia integrated with SAP Business Network SAP's working-capital management solution, Taulia, is now integrated into the SAP Business Network.
SAP Senior VP & Chief Marketing and Solutions Officer SAP Business Network, Tony Harris, told Supply Chain Digital: "Every industry has unique challenges that can't just be addressed with a one-size-fits-all approach.
"For the past several years we've been collaborating with customers across industries to tailor our solutions for industry-specific needs. The result is we have deep expertise and a significant industry footprint, especially in consumer products, high-tech, life sciences, and industrial manufacturing, that we are packaging up -- industry-specific use cases paired with industry best practices – to help customers implement and start using the network quicker so they can extract value that much faster."
Harris added that the improved product line-up benefits customers because they can leverage SAP's industry expertise to accelerate supply chain collaboration processes.
Processes supported include contract manufacturing, subcontract manufacturing, and planning collaboration.
Meanwhile, SAP Chief Communications Officer Oliver Roll said: "As we arm ourselves and our customers for the future, sustainability remains a key priority. We're reinventing the 'R' in ERP by extending the definition of resources to include carbon, and are making carbon accounting as fundamental as financial accounting."
He added that future-proofing "also means tackling lingering supply chain disruptions", adding: "We're helping customers bolster supply chain resilience by building on the success of SAP Business Network – where some US$4.5 trillion of trade is conducted annually – to create industry-specific networks, complete with tailored best practices."