Retail, virtual reality and the supply chain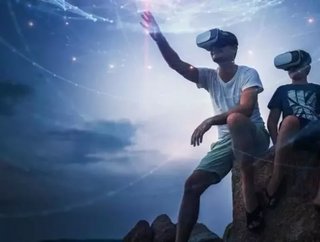 Virtual Reality is starting to creep into our everyday lives which is expected whenever new technology hits the market. The application of virtual reali...
Virtual Reality is starting to creep into our everyday lives which is expected whenever new technology hits the market. The application of virtual reality in industry is starting to take shape and puts the consumer at the heart of the experience.  
A really cool example of this is in the retail industry.  At the very recent NRF conference in New York this year Intel and Alibaba demonstrated the use of virtual reality to re-invent the customer experience.
Virtual Reality was used during Singles Day last year as a way to better engage with consumers. Consumers download an app onto their phone and using a simple cardboard set, they could enter the VR world of retail. Consumers enter a virtual store, with aisles and products they can actually engage with. This application of virtual reality is a major breakthrough for the fiercely competitive retail industry and provides big brands with a huge opportunity to take customer experience to the next level. For consumers this new way of interacting with brands is mind-blowing - they can actually experience the nature of a store and products virtually, from their own living room.
The real underlying value of this VR experience goes much deeper than the connection retailers are trying to make with consumers – it's the data that is derived from each and every trip to the virtual store. Think about every action, every move, every product that is viewed and considered – it's all tracked and analysed. Businesses will start to get inside the head of the customer to better understand how they think and discover their preferences. All of this will ultimately have an impact on the supply chain.
An ongoing challenge both retailers and manufacturers face is the constant struggle to keep up with demand and to fulfill effectively and profitably. The whole VR world provides not just a new touchpoint, but an endless stream of customer touchpoints filled with data about each customer.
In the case of Alibaba, not only can the retailer harness that data to understand what's moving on a macro-level (e.g. a 45 percent increase in customers engaging with this item in VR) but retailers can get a 360-degree view of individual customers. This enables them to serve up custom offers based on customers' preferences and past history, taking into account existing inventory and its proximity to the end consumer.
VR turns experiences into data. When that data is tied to deep analytics and machine learning tools, a trip to the virtual store is harnessed into actionable data. VR now becomes yet another source of data that streams into the ever growing pool of big data that is used for digital transformation. Virtual Reality is taking its seat on the 'Digital Supply Chain Transformation' journey. Remember, the supply chain has a lot of variables that need to be measured, VR data could be one of them. And the only way to handle all that data is to digitise it at the source, on one dynamic information network.  Getting that data in one place is a big challenge but a certain pre requisite and first step towards a complete, end-to-end digital supply chain. 
The January issue of Supply Chain Digital is live!
Follow @SupplyChainD on Twitter.