Oracle ERP Procurement Cloud: Transforming the Supply Chain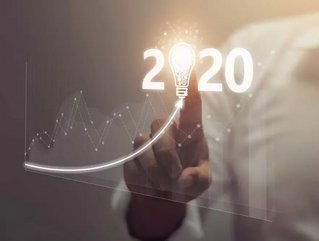 Oracle ERP Procurement Cloud is a complete solution for businesses of any size for direct or indirect spend. Supply Chain Digital takes a closer look...
Modern procurement begins with standardising, streamlining and automating the source-to-pay process. Through Oracle Procurement Cloud, you'll gain a more efficient, effective and influential procurement organisation that helps keep costs under control by selecting the best suppliers, enforcing policy and managing supplier risk.
Oracle Procurement Cloud is a complete solution for businesses of any size for direct or indirect spend. Collaboration with suppliers is easy through document sharing and increased information accuracy for deeper insights. Employee request management is also streamlined through Oracle Self Service Procurement Cloud with built-in spend controls.
Infrastructure
Oracle Cloud is a Generation 2 enterprise cloud that delivers powerful compute and networking performance and includes an in-depth portfolio of infrastructure and platform services. Built from the ground up to meet the needs of mission-critical applications, Oracle Cloud supports all legacy workloads while delivering modern cloud development tools, enabling enterprises to bring their past forward as they build the future. Its Generation 2 Cloud is the only one built to run Oracle Autonomous Database, the industry's first and only self-driving database. Oracle Cloud offers a comprehensive cloud computing portfolio, from application development and business analytics to data management, integration, security, AI and blockchain.
Some of the key benefits to Oracle Cloud ERP include:
Consistent cloud ERP leadership
Move to the cloud more quickly, easily and with less risk than with other ERP providers. Industry analysts and over 7,000 customers consistently rate Oracle as the industry leader and a more experienced and committed partner.
One cloud for a seamless organisation
Easily see the complete picture of your organisation's finances and operations. Oracle Cloud's application suite provides the broadest and most seamless functionality across finance, HR, supply chain and customer experience.
Commitment to its customer community
Some of the leading companies around the world trust Oracle to run their mission-critical business functions. 
Continuous innovation for future growth
Oracle continuously invests in R&D, updating its cloud every 9- days to always have the latest capabilities and adapt to changing conditions. Pervasive AI and machine learning helps identify anomalies, predict possible outcomes and make recommendations.
The highest-performing cloud
Oracle Cloud ERP is highly scalable and runs on its Gen 2 cloud infrastructure, providing unmatched speed, security and continuity - for organisations of all sizes. 
Did you know?
Gartner named Oracle a Magic Quadrant Leader in its 2020 report.