Opinion: The future is demand segmentation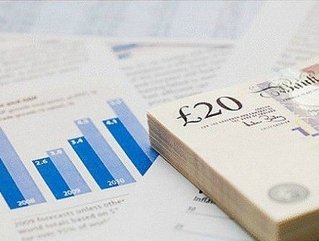 In the past, it was enough to use a standard, single-model approach and structure the extended supply chain based on costs or operational considerati...
In the past, it was enough to use a standard, single-model approach and structure the extended supply chain based on costs or operational considerations.
Nowadays, to effectively meet demand service needs, across products, format, response, and method, it is essential businesses understand that not one customer, channel to market, or product, are the same, and thus a 'one-size-fits-all' supply chain is no longer adequate.
Debbie-Bowen Heaton, Associate at business improvement specialists, Oliver Wight, said:"Segmentation is not just about responding to the varying needs of consumers today. It's about anticipating long-term trends and predicting what customers want even before they do, so there's time to respond and align the firm's business model and supply chain accordingly."  
Organizations claiming to be driven by the customer are so commonplace it's become something of a cliché. But how many really are?
Oliver Wight Associate, Todd Ferguson, said: "All too often, businesses are so focused on their product that they lose sight of their business value proposition and how well it meets different customer expectations.
"Not only do customers, channels to market and products differ greatly, but the competitive playing field remains volatile too. At different points in time, customers will have different expectations,"
Heaton said: "Segmentation needs to be coupled tightly with new product development. Everything should be driven by the customer value experience.
"Led by sales and marketing, and running as a core business process, segmentation enables the supply chain to negotiate the optimal way to deploy resources and investments to bring new products and innovations to market, and to manage them across their life cycles."
A case in point, Oliver Wight was working with a global company that traditionally depended on the impulse market. But shoppers' buying behaviors have changed; consumers are shopping online or going to the self-service checkouts in store so they are not exposed to the product right in front of them.
Consequently the occasion to buy is very different and the company's sales declined. Had they anticipated these changing consumer trends and shopping habits, the marketing team could have worked more collaboratively across the end-to-end supply chain and gained competitive advantage; even increased sales through a segmented response to changing needs.
Ferguson believes Integrated Business Planning (Advanced S&OP) can play a valuable role here. He said: "Integrated Business Planning integrates diverse processes and different plans from the individual business functions to form one integrated company plan.
"Segmentation enables better decision making, instills simplicity in complex supply chains, increases operational efficiency and drives competitive advantage."
He points to multinational pharmaceutical company, GlaxoSmithKline (GSK), to understand the benefits that can be reaped from advanced segmentation. Many years prior to the public smoking ban in the UK, GSK began looking at smoking trends across the world - increasing public intolerance, associations with health issues and the cost to the public health sector.
It then began lobbying the UK Government to ban smoking in public places. Meanwhile it continued to develop its smoking cessation products and began sponsoring 'quit smoking' groups. By the end of 2008, smoking had been banned in the UK in all enclosed public places.
GSK was not just segmenting the market as customers' habits changed, it had been thinking about this years before; pre-empting demand and aligning its supply chain accordingly.
"In order to truly understand customers' needs in tomorrow's rapidly changing market, demand segmentation must be intrinsically linked with the business strategy and become a core business process.
"Only when demand segmentation, driven by marketing, is fully integrated with
the commercial cycle can consumer needs be met effectively and profitably; not just now, but in five, 10, and 15 years' time," concludes Heaton.
You can find out more about demand segmentation in Oliver Wight's latest white paper here:http://www.oliverwight-eame.com/news-events/white_papers_brochures/m/product/view/82