NHS provider almost halves payment time thanks to Tradeshift partnership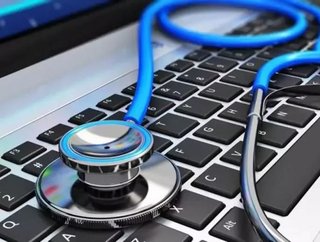 NHS Shared Business Services (NHS SBS) is a leading business support services provider to the largest healthcare organisation in the world; the UKs Nati...
NHS Shared Business Services (NHS SBS) is a leading business support services provider to the largest healthcare organisation in the world; the UK's National Health Service (NHS). It has been able to reduce the time it takes to pay its suppliers by more than half by moving to a cloud-based platform.
As a direct result of moving to cloud-based business platform, Tradeshift, just over a year ago, suppliers who use this platform are now paid in an average of 24 days instead of 42 – a 43 percent improvement in their payment time.
According to ABFA, UK SMEs are now waiting on average 72 days to get paid. The NHS has 175,000 suppliers, processes 7.2 million invoices a year, accounting for £170 billion of spend. With less flexible finances than their larger counterparts, smaller business suffer the most from late payments; by slashing the time it takes to pay, the NHS is in improving cash flow conditions for thousands of businesses of all sizes within its supply chain.
By transitioning from paper to cloud-based electronic invoices NHS SBS has also become significantly more efficient; less resource is required to push an invoice through the payment process, reducing the burden on NHS resources and allowing public money to be redirected to more valuable services.
Other successes achieved by the organisation since implementation of the Tradeshift platform include:
The number of invoices electronically processed per month has increased, from 5,000 (May 2014) to 50,000 (October 2015)
The average number of days from invoice date to available for approval has reduced from 14 days to 3 days – a 79 percent improvement. Accounts payable are now able to access invoice details and workflow straight away, instead of waiting for 3 days processing after it has been scanned
Because of the e-invoicing process, there has been a 15 percent reduction in the number of query calls from suppliers because of upfront validation rules
Sharon Davidson, owner of Aresko, a consultancy provider for NHS clients' said: "One of our main pain points is getting the money in – speed of payment of the invoices is absolutely vital to me and the solvency of my business. As a small company, I need to know that once I've raised the invoice that it's going to be paid promptly.
What NHS SBS has done with Tradeshift is to enable that. Previously I would have to raise the invoice, send it in and sometimes chase it. Whereas now, I raise the invoice, it goes by the cloud system, and I have all the updates I need. Messages come in - signed off, paid and it's perfect. I don't have to make any phone calls myself, I get it all online. I'm delighted with it."
Stephen Sutcliffe, Director of Finance and Accounting at NHS SBS explains the vision behind the Tradeshift partnership: "It's important for NHS SBS to constantly strive to improve the quality of the NHS, not only to conserve our own resources and improve the relationship with our suppliers, but also to save public money. Managing the supply chains of over 300 NHS bodies is a huge task, which is why it's so important to have back office processes streamlined and working as efficiently as they can.
Through Tradeshift we've been able to improve collaboration with our suppliers, which along with other LEAN processes we've adopted, has helped us conserve resources and is expected to help with our objective to save the NHS £1 billion by 2020."
Christian Lanng, CEO, Tradeshift, said: "As we know from the regular headlines, late payments continue to be a huge problem in the UK. Roughly £26 billion is still owed to SMEs and four-fifths of those companies have to wait a month or more beyond the agreed terms. NHS SBS' success shows it doesn't need to be like this – its suppliers are now getting paid in less than two weeks. The technology now exists for businesses and suppliers to collaborate effectively, so there are no excuses left for firms burdening companies with late payments."
Stay Connected! Follow @MrNLon and @SupplyChainD on Twitter. Like our Facebook page.