MPO Blog: The Key To Supply Chain Management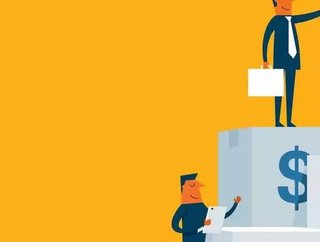 The supply chain landscape continues to change and transform, emphasising the importance of better supply chain management strategies...
has taken a look into the essentials of running an effective, successful supply chain with an efficient supply chain management strategy in place.
According to a study into global supply chains, carried out by McKinsey & Company, "By the year 2020, 80% of the goods (compared to 20% today) will be manufactured in a country different from where they are consumed."
This insight shines a light on the increasing unpredictable future of the global supply network, as operations continue to move beyond their limits onto a global and international scale. As these networks continue to provide increasingly evolved operations, more capable of fulfilling and delivering orders than ever before. 
Expanding and evolving a supply chain network is a significantly complex operation and requires an incredible amount of meticulous planning and attention. The global environment, regulations, trade wars, politics and other disruptions must all be considered before the benefits such as quicker lead times, increased options and expanded product portfolios can all be recognised.
As consumer demands continue to change and become more intense for companies, supply chain management is becoming more of a front for generating new revenues and demand for customers. By being able to effectively manage these significant movement shifts, companies can use their supply chain management strategies to gain a competitive advantage and return positive business results.
Supply chain leaders must now focus on their contributions to revenues and profit enhancements, as the traditional view of minimising supply chain costs is forgotten, replaced by the importance of meeting consumer service requirements.
Modern day supply chains need two things to be successful - consistent, on-time, in-full customer orders, and to do this in the most efficient way possible. The focus of cost reduction is detrimental to supply chain strategies. The order flows that have been born from this, whilst cost-efficient, have been static and immobile, which in turn, stand in the way of supply chain growth and flexibility. 
Flexibility and agility is essential to supply chain networks as markets continue to move towards globalisation, free trade and outsourcing. The building and leveraging of all supply chain parties, networks and processes determine how supply chains and businesses will succeed. As consumer choice continues to be impacted and influenced by overall experience compared to price or product, supply chain orchestration and the need for agility and flexibility within operations is clear.