Mars' Digital Transformation Insights in Supply Chain Summit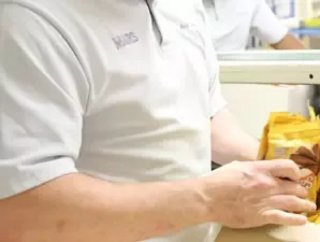 Supply Chain Digital magazine reports on the Mars Keynote in the recent Kinaxis Webinar, discussing Mars' digital transformation insights
At the Kinaxis Big Ideas in Supply Chain Virtual Summit 2021, attendees heard from the Vice President of Global Transformation at Mars, Will Beery. Beery is responsible for technology transformation at Mars, Incorporated, as well as research and development, supply chain, and sales. Beery was part of the summit's lineup of experts to provide insights into digital transformation in the supply chain. 
Beery begins the webinar session by explaining why Mars implements a digital strategy and the output they wish to gain from digital transformation. "How do we make it easier for Mars' associates to do their jobs 100 times faster than they do today," Beery says. He then discusses how Mars' associates use data analytics, AI, and Machine Learning, to work directly with consumers to highlight issues and solve them as efficiently as possible - each task provides data that can be used to automate future processes. 
Digital Transformation Starts with Personnel
The strategy for Mars' supply chain transformation began with its associates. Those who were hands-on with the supply chain processes. Beery received feedback from Mars' staff to influence the need for supply chain technology. "We went out to all the supply chain associates [...], and we asked them, how is [it] to do their work? How do they feel about their digital experience or their digital capabilities?" says Beery. "And the feedback that we got [...] is that people work way too hard."
Digitally Interconnected Intelligence Supply Chain
Beery moves on to discuss Mars' digital transformation strategy. The company altered its processes by moving away from a linear production approach to a more complex supply chain network. Beery discusses how Mars uses data analytics to tailor its processes towards the consumer and leverages AI and automation to do so. Following this discussion, he breaks down how data, AI, and end-to-end planning work in the supply chain's key areas, from purchasing to product delivery. 
Enter Concurrent Planning
As part of its supply chain strategy, Mars is working with Kinaxis, to leverage concurrent planning and what-if scenarios to instantly and continuously balance its supply and demand, understand trade-offs on KPIs and make better decisions across the enterprise. "Out of the box [...], we're getting a lot of the data and analytics that we need to run our operations, and then we are also getting a healthy dose of artificial intelligence," says Beery. "We've got hundreds of scenarios at the moment and ready to deploy," he continues. "We're really excited about where this is going, both for Kinaxis and Mars - and they've been a great collaborator."