Making a more social supply chain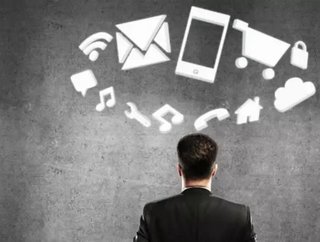 By Jesse Galt When you think of supply chain management, social media may not be the first thing that comes to mind. But given the fact that Facebook...
By Jesse Galt
When you think of supply chain management, social media may not be the first thing that comes to mind.
But given the fact that Facebook has over a billion active users and Twitter has over two hundred million active users, it shouldn't come as a surprise that these networks are massive enough to have a direct impact on supply chains.
As you'll see below, while most supply chain executives recognise that social media is important, they're not sure how to actually utilise it.
If you're in the same position, this post will help you by covering how social is actually impacting supply chains, as well as specific strategies you can start implementing.
What executives think
Near the end of 2011, Adelante asked supply chain executives the following question:
"What impact will social media have on supply chain management over the next five years?"
Of the four possible responses, nearly half of the executives said that social media will positively transform supply chain processes in ways no one is currently imagining. More than a third said it will make processes more responsive, efficient and effective, and 17.5 percent said that it won't have a significant impact.
It's worth noting that no executives chose the fourth answer, which is that social media will negatively impact supply chain productivity and costs.
What is social media's current impact on the supply chain?
So, were the more than 80 percent of executives who said at the end of 2011 that social media will have a significant impact, right? You could argue that one would think just about everyone with knowledge of this area of business would say yes. And here are three examples that show exactly why:
·         Transparency - As a result of social media projects like Sourcemap, consumers can see and contact different points in thousands of product supply chains. Because social media has made this information available to anyone, companies have to be ready to publicly stand behind their choices.
·         Supplier relations - Companies like Lockheed Martin are using the different features of social media to strengthen their relations with suppliers. By utilising social media to make communication as easy as possible, both companies and their suppliers win.
·         Internal communication and processes - The same concepts companies are using with their suppliers can be utilised for internal communication as well. Thanks to social media and its ability to remove previous communication barriers, companies can actually speed up their delivery times.
Put it to work
Now that you know more about its current impact, here are three ways to start utilising social media for supply chain management:
Predicting demand - You can find relevant indexes for your industry that are built on data harvested from social media activity, and then use them to help predict demand.
Improving assortment planning - Because consumers use social media to talk about companies, you can use this information to take care of assortment planning upfront.
Refining shelf placement - Just as social media data can be used for assortment planning, the sentiment gleaned from this data can be used to refine where specific products are placed on retail shelves.
Although it may not change your supply chain practices overnight, the undeniable impact of social media means that it's important to always keep this channel in mind as you move forward.
Jesse Galt is a freelancer who writes about a wide range of topics, including tips for evaluating  Internet reputation management services and how to do competitive research online.