Kindred and VARGO: A Match Made in Modernity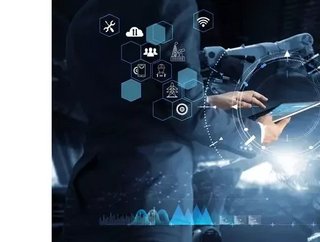 Artificially Intelligent robots and advanced warehouse management software; the best of friends...
Modern robotics is usually a far cry from the futuristic automaton helpers and workers of film and television, but with the power of Artificial Intelligence (AI) and warehouse execution software (WES), we could be seeing the first few steps toward an almost fully automated e-commerce system. 
On the 26th of October, announced their partnership agreement with to incorporate their AI robotics with VARGO's advanced WES to enhance both company's solutions for e-commerce and retail fulfilment.
Kindred provides AI pick and place robotic solutions designed to work alongside employees and improve safety and efficiency in the e-commerce sector, as well as working alongside existing company environments. 
"We have been working side-by-side with VARGO as a valued partner since our market launch in 2017," said Marin Tchakarov, CEO of Kindred. "We certainly value their technology as well as their collaboration in helping to build the warehouse of the future, powered by intelligent machines that ultimately augments the human workforce."
VARGO has developed the first and most advanced Warehouse Execution System "COFE", Continuous Order Fulfillment Engine, a software solution that can, in real-time, organise and synchronise all warehouse resources while maintaining a continuous flow of work for efficient fulfilment. 
"This partnership between VARGO and Kindred further demonstrates the commitment of both of our companies to bring strategic and innovative distribution solutions to the industry that solve real fulfilment challenges brought about by limited labour availability and, most recently, COVID-19 social distancing requirements," said Bart J. Cera, president and COO of VARGO. 
VARGO and Kindred already have a history together; since 2017 they've been working together on e-commerce fulfilment system design and integration for Gap Inc, who's already deployed more than 100 Kindred robotic systems alongside VARGO's WES. 
VARGO's recent partnership with , who provide cloud-driven autonomous robot systems, only goes to show that VARGO knows the value of their software and the capability it has within an automated system. 
With the reality that 2020 brought to many aspects of our lives still very present in all business sectors, it seems now more than ever is the perfect time to look into not only making workplaces safer, but more efficient and ready for the future. With the pairing of multiple technologies, companies and integrated systems, it seems the way there is paved with technology previously thought to only be found in science-fiction.