Johnson & Johnson: Top 10 Most Sustainable Supply Chains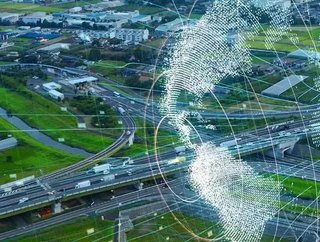 In the July edition of Supply Chain Digital, we took a look at the most sustainable global supply chains. Here, we break down Johnson & Johnson's...
Johnson & Johnson's ethos is centralised on one purpose: to improve the health of humanity. This grand aim comprises its customers, staff, communities, and the environment, and its annual Health for Humanity reports sheds fascinating light on the ways in which its operations are geared to the core towards CSR and sustainability.
In 2017, J&J and its employees donated over US$2mn dollars to relief efforts for the victims of Hurricane Maria across the Caribbean. 
Its manufacturing facilities in Puerto Rico were the subject of a focused emergency strategy that ensured the wellbeing of J&J's employees and their families; this human-level protection of the supply chain during a crisis is emblematic of J&J's credo and people-centric mode of business.
Johnson & Johnson produces essential medical supplies for organisations around the world, from contact lenses to fever reducers, and business is currently being heavily impacted by the ongoing COVID-19 pandemic.
Kathy Wengel, Executive Vice President & Chief Global Supply Chain Officer at Johnson & Johnson recently shared the steps the company was taking to protect its global supply chain operations from the crisis that has disrupted the entire world.
"COVID-19 is a very dynamic situation, but thanks to the hard work and dedication of our supply chain teams around the world, as of today we have sufficient inventory for patient needs and are working diligently to minimize impact." Said Wengel
We are also monitoring closely both our supply levels and product demand in order to ensure adequate and effective distribution of our products and services." She continued.
which covers all bases of the company's operations and business actions throughout the pandemic, including the ramping up of production for a number of products and the experience the company has drawn on from its 134-year heritage to lead from the front and help others navigate the crisis.
When questioned on the actions the company has taken, Wengel said "Most critical is having robust business continuity plans in place across our global supply chain network to prepare for unforeseen events and to meet the needs of the patients, customers and consumers who depend on our products. These steps include maintaining key inventory at major distribution centers away from high-risk areas and working with external suppliers to support our preparedness plans."