Interos: COVID-19's effect on global supply chains revealed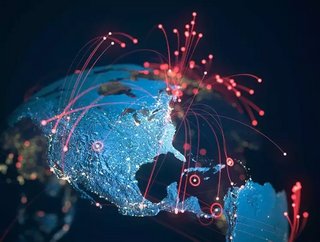 Interos's independent report reveals the devastating impact of COVID-19 on global supply chains and outlines further risks...
At the start of October, Interos, an AI-powered supply chain risk management platform, released their new, independently conducted survey into the effects of global lockdown and the catastrophic pandemic. To date, Interos is the only "multi-factor, multi-tier, third party risk management platform", and they have been growing in size for the provision of accurate, reliable statistics since its inception in 2005. 
The company's study found that more than 90% of companies expect the disruption of global supply chains caused by the pandemic will have long-lasting effects on their businesses, and nearly 98% of 'senior decision-makers' in the United States alone believe that their organisation's supply chain has already been disrupted. The 450 'senior decision-makers' involved in the study were quick to say that their organisations struggled with demand reduction, shortages, price swings, and various other issues across their supply chains courtesy of COVID-19. Out of them, 90% fears a similar scenario re-emerging through future waves of infection. 
"The ongoing COVID-19 pandemic dealt an unprecedented shock to supply chains, and our survey shows that it remains a threat to operational stability," said Jennifer Bisceglie, CEO and Founder of Interos. "Organisations have begun to realise the importance of continuously monitoring their suppliers for risks and disruptions, but more can be done."
As a result of the report, Interos has one very straightforward piece of advice for organisations that feature global supply chain networks: to reduce risk and protect yourselves again any future shocks. It is now imperative that your company plans to retool its supply chain. 
In the future, 97% of respondents wholeheartedly agree that their network needs more transparency and better visibility, but also believe that they haven't got access to a streamlined or comprehensive enough source to do so. Unfortunately, this is the case of less than half of the respondents (44%), who only have access to a single solution to monitor their entire supply chain network ─ every tier ─ but 91% are endorsing the development of systems to rectify that. Suppose they had access to streamlined, continuous monitoring systems beforehand. In that case, the general consensus is that their supply chains would have been more resilient and even more adaptable in the face of disruption caused by the pandemic.