Insourcing: Bringing jobs back home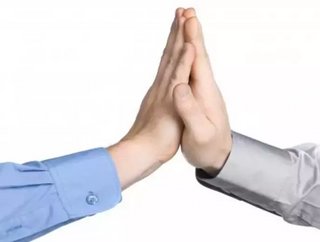 Insourcing is widely defined as the practice of using an internal department or in-house personnel in order to meet a companys need for selected servi...
Insourcing is widely defined as the practice of using an internal department or in-house personnel in order to meet a company's need for selected services. Recently, there seems to have been a trend in the use of insourcing in a range of sectors and departments, from customer service to technical support; whether it is replacing work previously outsourced to locations such as India, or simply making available jobs in the home country.
Why has this pattern occurred? Often the more prominent reason to insource lies in the sentiment of confidence. More faith in the quality of tried and trusted local service can be a powerful reason to stick with the familiar. But the clear drawback is cost. Nigel Thomas, an associate at UK law firm Addleshaw and Goddard, says: "Insourcing is all well and good but it is often expensive and complicated to implement. So, like divorce, it should be considered only when all other avenues have been explored." But unlike divorce, you can have a more productive relationship with people, namely your customers.
Delta Airlines, the expansive domestic and international network airline based in Atlanta, Georgia, is continually evaluating its outsource/insource options. Recently, CEO Richard Anderson announced that Delta would no longer handle customer service calls from India and confirmed that these would be handled in-house in the US. "Customer acceptance of call centre representatives in other countries was low and our customers are not shy about letting us have that feedback," said Anderson. The company also informed Supply Chain Digital that Delta continues to outsource some general sales, SkyMiles, and back office/non-voice work, and has partners in Jamaica and South America.
According to mycustomer.com, the airline has cancelled its contract with offshore services provider Wipro following negative customer feedback received after routing calls to India. In this instance, the initial outsourcing was said to save the company $25 million (£15 million) a year. The customer reaction was a less positive side effect.
Other companies to go down the road of insourcing include United Airlines. Originally it was not clear to Indian outsourcing organisations whether these moves were due to customer backlash or an effort on the part of these companies to bring jobs back home to help stimulate the economy. A source at United Airlines EMEA revealed that 165 jobs were made available in the US in April, to be split between Chicago and Hawaii as part of a "change to the way customer relations are handled".
In Canada, Primus Telecommunications Canada, one of the largest communications carriers in the country, has announced that it will provide increased customer care and create new employment in the nation. Will Primus' one million strong customer base benefit any more from this than previously? Vice President of Residential Marketing Rob Warden thinks so. "Customers in general prefer to deal with reps located in Canada," he says. "The benefits for us in particular include bilingual staff as well as domestic job creation and logistical benefits."
WHY INSOURCE?
Despite the cost cutting times, the need for quality service to sell a quality product will endure and put firms in a strong position for coming out of the recession. And this quality, many companies find, often begins at home.