IBM: ensuring effective distribution of the COVID-19 vaccine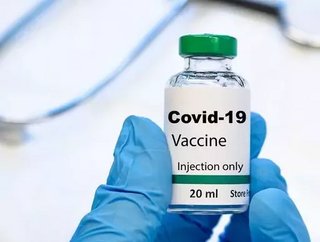 With reports of the first successful vaccine trial emerging, IBM identifies three core challenges for successful distribution...
While distributed systems and networks continue to evolve, presenting more robust solutions than ever before, highlights that "the new COVID-19 vaccines will likely present new challenges of their own, based on complexities of data exchange and required transparency, ones that will require a similar set of public and private partnerships."
Three core challenges identified by the technology company include:
Keeping the vaccine cool
Identifying that typically mRNA vaccines need to be kept very cold - roughly 70 degrees below zero - coupling this challenge with the complexity that comes with transporting vaccines to the relevant points of sale, IBM highlights that in order to help identify recalled doses and temperatures prior to reaching patients, "distributors need to invest in an 'intelligent supply chain' capable of offering a near-real time view into the supply of goods."
However, the company further brings to light that current supply chains methods can experience strains during times of crisis. "To help gain an accurate view of inventory positions and optimize vaccine allocation, stakeholders will need a supply chain that is bolstered by advanced technology like AI to identify early warning signs of disruption from external data, optimise orders based on critical need, and manage inventory reallocation and prioritisation."
Tracking the last mile
"The 'last mile' of vaccine distribution will also likely present a unique challenge,"comments . Likely to be similar to the testing of COVID-19, points of care will take place in a variety of unused institutions. As a result, to maintain a near real-time view of the supply, a platform that can unify diverse, localised vaccine management strategies in a single integrated view will be essential.
"Officials will also likely need to be able to maintain and manage multiple dosing, requiring proactive scheduling, planning and demand forecasting across thousands of different locations," added IBM. "Personal information and immunisation records must also be carefully maintained according to health information laws and regulations."
Mitigating supply chain risks
With warning that COVID-19 has created additional security risks for the supply chain, IBM finally identifies that adequate safeguards will be needed to mitigate the risk of hackers targeting IoT beacons monitoring vaccine cold chains or using other targeted efforts to affect distribution or cause chaos.
"This information and level of threat is not new, however the effects of a global pandemic have brought a new appreciation of the risk and potential impacts," commented .
For more information on procurement, supply chain and logistics topics - please take a look at the latest edition of .