How tech can help SMBs build a resilient supply chain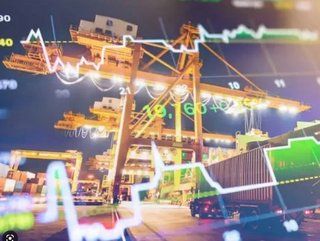 Investing in tech acros the supply chain - from raw materials to end-consumers - is the best way to resilience, says Pushkar Mukewar CEO of Drip Capital
According to a recent Gartner survey, just 21% of organisations feel they have a resilient supply chain network. This is alarming and reflects an urgent need to restructure and digitise the supply chain to improve sustainability and agility.
One way of doing so is to leverage technology across all nodes of the supply chain, from the initial stage of procuring raw materials, manufacturing, handling inbound/outbound logistics, and warehousing to retailers/consumers.
Leveraging tech in supply chain: Manufacturing
While there is a growing trend toward near-shoring and offshoring among US businesses, this is not always feasible for SMBs.
However, digital supply networks, data analytics, cloud adoption, and enterprise networks have made mapping supplier networks cheaper, scalable, and achievable.
This means SMBs can use third-party service providers and technical experts to track and monitor remote supply units, allowing them to evaluate production capacity and manage the same in events of demand-supply imbalances.
A multi-tier visibility into the entire supply chain, including inventory, production schedules, and fulfilment status, can help identify the optimal supply chain design. It will also aid in bringing other alternative sites within the network to the fore to source parts and raw materials.
Leveraging tech in supply chain: Logistics
SMBs need a steady supply of inventory to match demand. As their business gows, they need more space, thus increasing inventory storage costs.
This is why it is vital that SMBs invest in systems that automate and improve warehouse management, enabling them to track inventory, set reorder points, and better understand inbound and outbound logistics.
Also, freight has been in flux over the past two years, increasing transit times and creating unpredictable delivery schedules. Fuel prices have also driven up production costs and product prices.
Smaller companies usually have a low negotiation power, and the risk of losing market share means they have to absorb such price hikes, which reduces their margins.
Under such circumstances, using technology for operations such as container tracking can add visibility and help in efficient cargo management and risk mitigation.
Data assessment tools can assist SMBs in analysing the number of containers and dockworkers required per order. To manage their post-arrival cargo operations, SMBs can even utilise facilities like the estimated time of arrival of vessels to forecast their intake plan rather than rely on lead times.
Leveraging tech in supply chain: Financing
Fintech companies are leveraging new-age technologies like blockchain, ML, and AI for improving risk assessment, ensuring digital transactions are secure and transparent, simplifying the exchange and storage of trade documents, and to enable frictionless cross-border payments.
Such players are quick to offer working capital solutions such as buy-now-pay-later, to allow businesses to manage their cash flow better. These funds can be invested in technology, to diversify markets or to meet seasonal demand. These things help SMBs grow and be resilient.
Pushkar Mukewar is CEO and Co-Founder of Drip Capital, which offers working capital to small and medium sized companies engaged in cross-border trade in India, Mexico and the United States.