How Important is Sustainability in Supply Chain?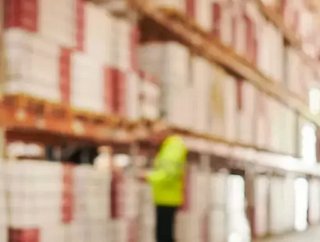 Supply Chain Digital takes an in depth look at how important sustainability is within the world of supply chain...
Sustainability within a supply chain involves investigating not just environmental concerns, but also social, economical and legal responsibility as well. Supply Chain Digital investigates the importance of sustainability within an organisation's supply chain.
Importance to Customers
from the channel recently covered the topic of sustainability with , . Hinish highlighted that "sustainability is now a priority for investors and consumers".
Customers can now lose faith and reuse to invest in an organisation if they believe the brand has not held itself responsible enough to standards concerning the environment, diversity and other social matters. It is therefore vital for organisations to openly show their customers and stakeholders that they are operating in a responsible manner when it comes to those factors, or face losing their loyal patrons.
Reputation damage is also a key factor in the importance of sustainability within a supply chain. With anyone in the world able to look up key information regarding organisations, your sustainability focus can seriously hinder your reputation if the wrong news comes to light. 
As customers ultimately drive the direction of organisations, now that sustainability is important to them, it needs to form part of the basis for all aspects of an organisation, especially the supply chain.
What Does Sustainability within a Supply Chain Look Like?
Sustainability within a supply chain can mean focusing on large and small factors. Is your packaging recyclable or reusable? Are you using natural resources where possible? Are you shipping in the most environmentally friendly way? 
One way that Supply Chains can show their commitment to sustainability is through proving their green credentials. Annual awards and global standards such as the ISO 14001, allow organisations to show quantifiable social responsibility within portions of their processes.
Alongside these certifications, it is also the responsibility of the company to investigate the sustainability within the wider supply chain. This means vetting of suppliers to ensure their commitment to sustainability is continuous, as well as consideration regarding fair labour practices and reduced environmental impact. This more in-depth focus on suppliers often has the additional benefit of reducing risk mitigation and allowing for improvement of procurement metrics. 
Benefits of Sustainability in Supply Chain
Alongside the reduction in risk with a more sustainable supply chain, another byproduct of reducing the impact on the environment means that there is an opportunity for positive savings and better margins. By investing in sustainable practices and reducing the waste from supply chain processes companies can see results of greater efficiency, and eventually increased returns in their margins. 
Sustainability in the supply chain can no longer be ignored, customers are demanding more sustainable products and services from organisations. As suppliers, this is something that can often be cost-effective and efficient as an added benefit, and sustainable supply chain management can cement an organisation as a player for years to come.