How digital supply chain technology can help businesses emerge from COVID-19 more resilient than eve
By By Amitava Sengupta, Executive Vice President - Digital Consulting, Digital and Analytics at HCL Technologies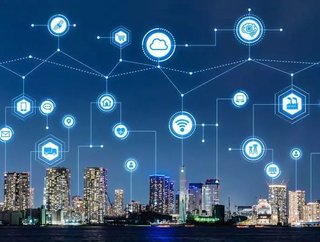 Although the COVID-19 crisis has now hit many UK businesses, the first to feel the impact were those with global supply chains. Companies depending on...
Although the COVID-19 crisis has now hit many UK businesses, the first to feel the impact were those with global supply chains.
Companies depending on items manufactured and sent from China suffered when the initial outbreaks began occurring in the de-facto factory of the world. A number of UK manufacturers, for example, had to halt production after specialist parts they were expecting to come from China did not arrive – showing just how fragile a global supply chain can be.
An impact all the way across the supply chain
It's not just manufacturers awaiting parts from Asia who have been impacted, of course: COVID-19 has been posing problems for nearly all businesses, right the way from factory to customer. Starting with the manufacturing process, factories usually use multiple components to create a single final product, and these parts tend to be sourced from across the globe. The raw materials required to manufacture them could also come from different countries and continents, and with the disruption coming in different places at different times, continuing to make products to schedule has been a challenge.
Once items have been produced, they need to be distributed – and COVID-19 has posed a number of problems for this part of the process, from difficulties in staffing warehouses to the need to suddenly redirect distribution. Retailers' attempts to sell items have also been impacted, with lockdown and curfew scenarios leading to more demand for essentials and limiting demand in more niche areas, with some physical stores temporarily prevented from opening altogether. Consumers, meanwhile, have taken to stockpiling essential commodities and healthcare products, putting unusual stress on supply chains. These unnatural spikes in demand, and required supply fluctuations, are extremely difficult to handle and can lead to artificial shortages.
How to overcome the chaos
COVID-19 is forcing many businesses to face up to weaknesses and vulnerabilities in their supply chains; many of them will recognise they need to make changes to become more resilient. In particular they are looking for ways to reduce dependency on physical labour, across transportation, logistics, and warehousing. Boosting overall agility is also important, with manufacturers in particular needing to find a way to shift or adapt lines when faced with changing demand. COVID-19 is also driving organisations to increasingly work remotely, so supply chain-related activity must be visible and controllable from anywhere as much as possible.
There are five key supply chain functions for businesses to consider as they make the necessary changes: 
Intelligent Procurement – Machine Learning algorithms can enable organisations to understand where and when to source, using intelligence based on past purchases, commodity pricing and industrial trends.

Supply Chain Control Towers – By creating a single source of truth, running right the way from sourcing to delivery, all trading partners will be able to see and adapt to changing demand and supply scenarios across the world.

Supply Chain Data Management with intelligent automation and analytics – Businesses are increasingly looking to move to an end-to-end approach to information management. In practice, this should take the form of a data vault to capture supply chain transactions accurately and gather insights around supplier performance, supply chain diagnostics, market intelligence and risk management.

Supplier Risk Management – This will help organisations model cost structures, trend performance data, and visibility into extended value chains so they can keep abreast of any supply disruptions and secure capacity. This could help companies avoid sudden disruptions in the supply chain and deal with any information shortages.

Supply Chain Simulation – Businesses can model new supply chain strategies based on changes to business and operating models that can consider current and future constraints to supply, demand and logistics. This can help validate and identify the most cost-efficient network and achieve the necessary service level across the value chain.
Supply chains playing a more central role
From a purely business perspective, COVID-19 presents serious, unprecedented challenges for organisations, including a possible liquidity crunch, global supply chain disruptions, increase in trade barriers, and shifting consumer mindsets. In their efforts to overcome these problems, they will increasingly turn to digital technology to strengthen their supply chains.
The benefits these new capabilities can bring will be felt right the way across the organisation, going beyond just building more resilient supply chains to bringing wider-reaching benefits, from enhanced user-experiences to more intelligent, optimised processes. This will enable businesses to emerge from the crisis stronger than before: supply chains will not only be more resilient, they will also be positioned to play a bigger part in wider business success than ever before.