How to avoid supply chain disputes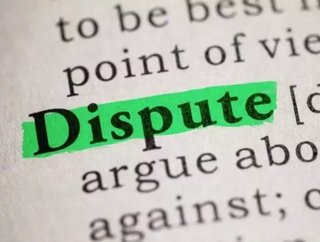 Squire Patton Boggs partner Sarah K. Rathke has published a comprehensive legal and operational guide to successfully managing supply chain relationship...
Squire Patton Boggs partner Sarah K. Rathke has published a comprehensive legal and operational guide to successfully managing supply chain relationships. The book, Legal Blacksmith: How to Avoid and Defend Supply Chain Disputes, is co-authored with Rosemary Coates, President of Blue Silk Consulting and Executive Director of the Reshoring Institute. The first book of its kind, Legal Blacksmith explains how to optimize supply chain relationships, starting with the first stages of supplier-buyer relationships through handling legal disputes when supply chain relationships fail.
Global supply chain operations are critically important to business performance and success. Supply chains have grown longer, more complex and more international, and as a consequence, have become increasingly stretched, brittle and thin. Although modern companies acknowledge the strategic importance of supply chains, they rarely dedicate sufficient legal and executive resources to ensure that supply chains are effective and protect company interests.
Legal Blacksmith is for in-house counsel who want to better understand supply chain operations, and supply chain operations personnel who want to better understand the law that applies to their field. Legal Blacksmith discusses both US and international supply chain relationships across industries, and explores traditional and emerging supply chain issues, such as managing supplier risk, working with third-party logistics providers, corporate social responsibility issues in supply chains and managing litigation when it arises.
Legal Blacksmith takes the reader through each stage of the relationship, addressing issues such as drafting supply chain contracts, new product design and development, procurement, manufacturing, warehousing and logistics, import and export, product recalls, IT and corporate social responsibility. It also discusses the typical litigation process for supply chain disputes.
Legal Blacksmith has been favourably reviewed within the industry. According to a January 6, 2016, book review by SCM World, "The authors should be congratulated for their practitioner (and practical) focus, for taking an integrated view of supply chain management, and for tackling complex issues in a clear and concise way. Judged against their stated aim of encouraging practitioners to 'think ahead to avoid supply chain disputes – and…to maintain harmonious and effective supply chain relationships,' this book certainly scores well."
The Squire Patton Boggs global Supply Chain Practice Group advises corporations on all manner of supply chain issues, including contract drafting, sourcing and procurement, international trade and regulatory compliance, global supply chain transparency issues and litigation. For handling supply chain disputes, the global team can draw upon more than 550 commercial litigators and advocacy practitioners from the firm's 44 offices in 21 countries.
Stay Connected! Follow @SupplyChainD and @MrNLon on Twitter. Like our Facebook Page.