Global slump sees inventory levels soar, says Tradeshift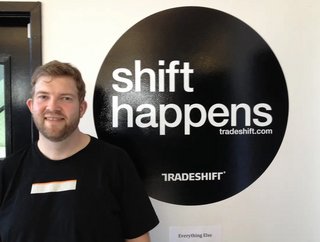 Tradeshift CEO, Christian Lanng
Tradeshift Q1 2023 Index shows economic slowdown has left firms sitting on inventory, and that demand for logistics services is also slowing down
Suppliers have been hit by a glut of inventory, as the slowdown in global trade extends to a fifth quarter, a quarterly trade index shows.
Tradeshift's Index of Global Trade Health analyses B2B transaction volumes – orders from buyers and invoices from suppliers that are submitted via the Tradeshift platform, a cloud-based network for supply chain payments, marketplaces, and apps.
Its quarterly Index offers insight into how external events are impacting B2B commerce across regions and sectors worldwide. The Index for Q1 2023 shows that global retail supply chains were left counting the cost of the post-pandemic inventory glut.
It suggests that retail trade activity dropped 12 points below the expected range for Q1, and that it sits at a two-year low. Demand for transport and logistics capacity also remains low, at 9 points below the baseline, amid signs of a broader economic slowdown.
Global slowdown hits supplier cash flow
Total transaction volumes across all sectors fell to 5 points below the expected range, marking the fifth consecutive quarter global trade activity has remained in contraction territory.
New invoices from suppliers fell sharply in Q1 due to a steep decline in order volumes over the previous two quarters, says TradeShift.
"Large buyers are coming out of a nasty bullwhip cycle", said Christian Lanng, Tradeshift CEO. "We've seen orders fall consistently over the past six months as organisations attempt to rebalance inventory levels."

He says order volumes picked up momentum in Q1 but that in the short term "we'll see a liquidity gap opening up that will hit supplier cash reserves".
Lanng added: "With the cost of borrowing rising, businesses are looking at ways to monetise new orders and turn them into cash faster. We've seen a spike in demand for services such as invoice financing."
US trade activity mirrored the global pattern, while transaction volumes in China climbed back into the expected range in Q1 for the first time in 21 months. This followed the lifting of strict Covid prevention measures in December 2022.
China losing grip on manufacturing supply chains
The Index does suggest, however, that China's dominance of global manufacturing supply chains is waning due to increased diversification among Western companies.
Trade activity in Vietnam, meanwhile, is rising five times faster than the global average over the past year, while activity levels in Mexico rose six times faster than the worldwide average during the same period.
As for Europe, trade fell in Q1, dropping to 8 points below the expected range. Supply chains across the UK also had a challenging start to 2023. Transaction volumes dipped to 7 points below the expected level.
Tradeshift believes traditional sourcing technologies are ripe for disruption.
"A new generation of business e-commerce marketplaces has the potential to transform supplier diversification initiatives among large organisations by providing easy access to an entire network of pre-vetted suppliers in multiple locations," said Lanng.