Getting smart on the last mile
By Sian Hopwood, SVP B2B Operations at BluJay Solutions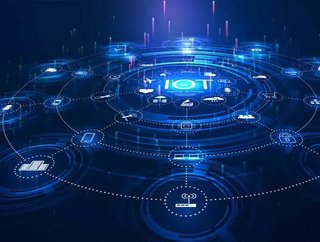 Consumer expectations for fast, convenient and inexpensive delivery options are growing. Value-added services like delivery notifications and package t...
Consumer expectations for fast, convenient and inexpensive delivery options are growing.
Value-added services like delivery notifications and package tracking are no longer the reserve of urgent or important deliveries but a minimum requirement in both the consumer and business world. Facing global competition, logistics managers face the double challenge of reducing delivery costs while improving customer service. The increasing commonality of penalties for delays, as used by Walmart in the US, is adding further pressure to smaller providers. This situation is putting the pressure on supply chains to operate at greater and greater scale in order to effect efficiencies. 
As it turns out, the solution to leveraging the last mile as the supply chain grows more global and complex is right within reach – literally. Almost every industry and aspect of society is becoming increasingly mobilized, and the supply chain is no different. Mobile platforms have the potential to enhance user efficiencies and the customer experience, all while helping to streamline daily processes and manage shipping spikes across multiple sectors. In order to keep up with such a dynamic business, supply chain managers are wise to consider a mobile solution in the hands of carriers and drivers that is flexible, easy-to-deploy, and manages the last-mile delivery experience with real-time updates for all stakeholders.
Even in rural or remote locations often known for being 'problem deliveries', platforms available on mobile can adjust and adapt personalised workflows to optimise the supply chain, preventing many bottlenecks and delays before they occur. The greater coverage of networks, and the upcoming 5G rollout increase the visibility of these parts of supply chains to central control. Understanding the conditions on the ground, such as traffic delays or diversions, can help systems to adapt and optimise situations. Small adjustments such as these have a big impact on overall performance, especially when increased visibility means solutions can be applied throughout the supply chain, giving logistics providers the competitive edge they are looking for.
SEE ALSO:
Meanwhile, some hope that soon rural delivery routes will be simplified by drones which use a van or truck as aircraft carriers, taking them the long distances while the last mile drop is automated. Traditionally, suburban and rural parts of the country are slow to receive services like same-day delivery or super-fast broadband. But using drones is actually much more feasible outside of cities, as collision avoidance will be a somewhat less complex challenge for the devices than in built-up urban areas.  Amazon, UPS and DHL have both trialled drone delivery concepts, which introduces the (still hypothetical but highly achievable) prospect of 30-minute fulfilment times from order placement to delivery. Connected data is doing the same thing for visibility - item tracking and shipment consolidation can now be performed in near-real time, meaning customers and shippers can receive information on their items round the clock.
But despite the hype, the introduction of drone technology could cause a supply chain nightmare if logistics companies are not careful. Many organisations still rely on legacy processes which would make the introduction of drone delivery a very steep learning curve. How do you make the jump from email and paper forms to drones? To simplify the process, organisations need to ensure they are using transport management systems in place that can automate logistical pain points (for example, setting package weight limits or ensuring drones deliver safely to challenging drop off locations) rather than inputting each detail individually. Tighter integration between systems will also enable businesses to manage the increased quantity of data being delivered. 
In reality, Big Data is about being able to process massive volumes and variety of information to improve the service a company offers. This is a challenge to many companies and solution providers, but we are also seeing the emergence of a new breed of cost-effective platforms to help lessen the stress of transition. As a worked example, the Internet of Things (IoT) plays a key role in the 'datafication' of logistics. The IoT gives companies access to 'edge' areas that can supply useful business information. By 'edge' we mean the functions furthest away from core planning units, such as temperature tracking on trailers, or position tracking on containers. Each of these granular units in the transport chain can now capture and relay data to a network-based solution to support tracking and decisions.
The technologies that will allow supply chains to make the shift to a data-centric approach to supply chain management are here. Now it is down to businesses to assess the possibilities that this can bring to their business, both in terms of operations and the sectors in which they operate. Drones may not be taking over the whole supply chain, or indeed a significant proportion of orders. Yet they are solving vital challenges like rural deliveries and increasing edge visibility, that in the long run can revolutionise the supply chain. All we need to do is prepare for our new robot overlords.
By Sian Hopwood, SVP B2B Operations at BluJay Solutions
For more information on all topics for Procurement, Supply Chain & Logistics - please take a look at the latest edition of Supply Chain Digital magazine.