Gartner: Three Prevaccine Scenarios For Supply Chain Leaders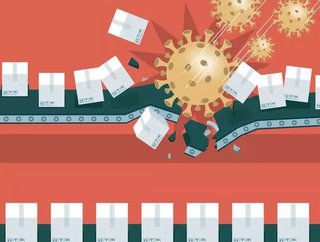 COVID-19 continues to disrupt global supply chain networks, with 84% of organisations reportedly feeling the impact of the virus. Gartner, Inc. has dev...
COVID-19 continues to disrupt global supply chain networks, with 84% of organisations reportedly feeling the impact of the virus.
Gartner, Inc. has developed three prevaccine scenarios to help chief supply chain officers and other leaders of supply chains and logistics networks anticipate how the future may unfold. 
"As inventory buffers start to deplete and demands shift, there is even more disruption coming our way," said Sarah Watt, senior director analyst with the Gartner Supply Chain Practice. "While this crisis requires a fair amount of crucial day-to-day decision-making, CSCOs must start planning for a recovery and make preemptive decisions to set their organization up for success."
Using the research compiled by Gartner, supply chain leaders can effectively predict how disruptions, like the coronavirus, will unfold, and will enable the ability to identify both risks and opportunities. CSCOs can use the data to demand investments in resiliency and agility in the supply chain.
The three scenarios
Scenario 1 - Short-term disruption
This scenario accounts for significant disruption from the coronavirus, but only in the short team, with it being dealt with quickly. Restrictions will be lifted and customer confidence increased. "This is a best-case scenario. However, supply chain leaders shouldn't expect an imminent return to business as usual. Supply chain organizations will not be the same after COVID-19, they will enter a 'new normal'," Ms. Watt said.
Scenario 2 - Long-term disruption
COVID-19 takes much longer to contain in this scenario, with lockdowns and restrictions in place for a number of months. Customer confidence declines, and a recession follows. "This is the time to radically review product portfolios and evaluate if they match with the current customer spending habits," Ms. Watt continued. "Stop low-volume and low-margin products and focus on what makes up the bulk of the organization's revenue."
Scenario 3 - Secondary crisis
The chance of a second disruption following scenario one or two is possible. This could be COVID-19, or any other major disruption, such as natural disasters. "While it's difficult to predict what a secondary crisis will look like, there are certain learnings from the current disruption that will prove helpful. For example, supply chain organizations must consider the impact of the changing political landscape on their ability to move products between countries."
Learn more about the Gartner scenarios here.
Image credit: Gartner, Inc.
SEE ALSO:
For more information on procurement, supply chain and logistics topics - please take a look at the latest edition of Supply Chain Digital magazine.