Four reasons supply chain leaders are investing in order management automation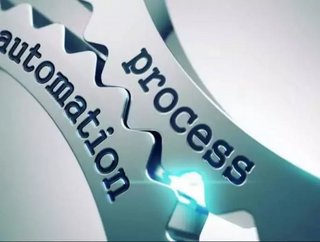 A shift is occurring in the world of order management. Where customer service departments once took the lead on order management projects, supply chain...
A shift is occurring in the world of order management. Where customer service departments once took the lead on order management projects, supply chain leaders are now taking charge as the need to reduce costs, improve the customer experience and drive added value in their organisation increases.
Aiding this initiative is order processing automation, an emerging movement with supply chain owners due to four key reasons:
1. It reduces hard costs
Automated order management works by transforming traditional, paper-based processes into an electronic workflow. Consequently, many hard costs can be reduced by eliminating reliance on paper, office consumables and equipment needed to manually process sales orders.
One of the biggest contributors to hard costs within the supply chain is order entry errors, which are hard to avoid in manual environments — the average cost to rework an order is $200-250. Automation avoids costly errors by removing the possibility of human error and using intelligent technology such as Optical Character Recognition (OCR) to accurately extract order data.
Sometimes OCR is met with a little skepticism, today our technology goes beyond OCR and the data extraction technology used to eliminate manual effort and reduce errors is significantly different compared to five or 10 years ago. OCR is one piece of the puzzle, comparing that data to the logic in the Customer's ERP is arguably where the real value occurs.
2. It minimises soft costs
Soft costs are unquantifiable activities exempt from balance sheets that can have a big impact on supply chain performance, yet are often overlooked. For example, it is common for Customer Service Representatives (CSRs) to spend at least 20 percent of their time manually processing orders — a time-consuming task that generates more costs than the value it creates. What's more, the slowdowns created by manual touch points in the supply chain can interfere with meeting customer SLAs, potentially impacting your business reputation and future sales.
With automation, order data is instantly captured and accurately fed into the supply chain, freeing up CSRs to better serve customers and providing more time for staff to coordinate the delivery of goods and eliminate added costs. From the moment an order is captured, an automated solution ensures compliance with industry or government regulations, further reducing soft costs for what can otherwise become a tricky undertaking with increasingly stringent and ever-changing regulations.
3. It improves visibility across the board
The increasing complexity of supply chain management makes visibility a necessity for owners to mitigate risk, cut costs and meet or exceed customer SLAs. Recently, the Aberdeen Group found that organizations believe "improving internal cross-departmental visibility" and "streamlining processes for easier monitoring and enhanced visibility" to be the top two strategies for alleviating the pressures of today's supply chain costs and complexities.
Automation delivers added oversight via customizable dashboards containing Key Performance Indicators (KPIs) that enable users to facilitate daily tasks, monitor performances and react quickly to prevent problems or spot opportunities early. The importance of upstream and downstream visibility within supply chains cannot be overstated. It is necessary for accurate forecasting and insight into the true efficiency of supply chain operations.
4. It enhances the customer experience
The customer experience is the product of a customer's journey with a company from beginning to end — something supply chain leaders care a great deal about. After all, the role of the supply chain is to quickly, efficiently and accurately transport goods to customers. If anything interferes with the delivery of a product, it can put an organization's relationship, and revenue, with that customer on the line.
To improve the customer experience, CSRs need the time to communicate, engage and grow relationships with customers. One of the best ways to empower CSRs to provide a top-notch customer experience is to repurpose them to more value-added tasks (e.g., resolving customer claims, answering customer questions, etc.). By removing virtually all low-value tasks from the process, automated order management frees up customer service teams to focus on important customer-centric activities instead of manual data entry - allowing them to provide an exceptional customer experience every time.
Supply chain owners hoping to increase operational efficiency and value through cost reduction and an improved customer experience need the right tools to facilitate their goals - like an automated order management solution. Take note, supply chain leaders: In an inherently competitive environment, automation is the one-up many forward-thinking organizations are using to cut out competition.
Dan Reeve is the Director of Sales and Business Development for Esker Americas
Supply Chain Digital's August issue is now live. 
Follow @SupplyChainD on Twitter.
Supply Chain Digital is also on Facebook.