Five areas of friction in the supply chain
By Kieran Notter, Director of Customer Transformation, ServiceMax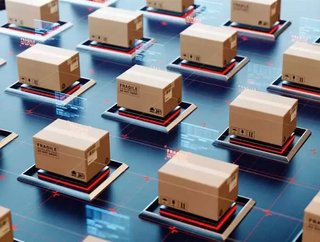 The Internet of Things and servitization has reshaped the way we service and maintain capital assets. These trends have now trickled down to the suppl...
The Internet of Things and servitization has reshaped the way we service and maintain capital assets.
These trends have now trickled down to the supply chain, providing a fresh approach to age old headaches. In this article, we look at five areas of friction in the supply chain and how combining field service management with assets is solving them. 
The Inventory Tug of War
CFOs will always push for lower inventory levels to free up cash flow and reduce the risk of obsolescence. Yet Service Directors want higher inventory to increase First-Time Fix rates, reduce internal costs, improve productivity and raise customer satisfaction. The supply chain is between a rock and a hard place trying to balance between two opposing arguments. So, what's the solution? In a word, knowledge. Knowing the assets and installed base - from the basic location knowledge all the way to IoT (smart connected products) - gives the supply chain a much better chance to meet the demands of both sides. It caters for greater availability but with less inventory, thus freeing up cash. By using the data that's attached to the asset, it's location, it's preventative maintenance plan, and its productivity provides an alert when a part is about to break. Obviously, the more data you collect, allows you to analyse to a greater level and therefore improve your benefits. 
Expensive, Unplanned Freight Costs
Knowing the frequency of parts that fail, and the correct intervals for preventative maintenance visits reduces freight costs with fewer 'emergency' shipments. However, the biggest saving here is actually in reducing the parcel count itself. If you know what parts you are going to need and when, you can consolidate shipments, sending them direct to the technician in advance.  At a basic level, just knowing where your assets are means you can position the inventory in more strategic locations to reduce costs and increase availability -especially if you're using a third party work force who does not carry any of your inventory.
Product Lifecycle – The Delayed Curve
A supply chain is expected to cover the assets through their lifecycle. However, if you cannot see if the install base is growing or shrinking, you can't align inventory accordingly. That means it's on a delayed curve which will either result in back orders for new product ranges as the planning tries to catch up or obsolete stock for products as they come to the end of their lifecycle, and usage slows down as planning has not reacted quickly enough. Addressing this issue also means you get insight into the true profitability of a contract or product. Likewise, knowing the top 20 required shipments rather than just focusing on the 200 makes a huge difference to how a supply chain can react and prioritise their efforts and resources. This also gives a much more focused supply to the field service organisation and the customers with the most need.
SEE ALSO:
Back Orders After The Fault Is Fixed
When parts are ordered direct to the fault on the machine, a small change in process and practice can pay huge dividend – cancel back orders once the fault has been fixed. This may not work for all businesses but it will work for many. In most cases, back orders are left for the supply chain to fulfil, even though the technician has fixed the issue with a borrowed unit from a colleague or fixing the part rather than the assembly ordered. If the original back order is left, the other technician who lent the part is now second in line to get it returned, which has a knock effect with a 'not required' demand out weighing a potential 'urgent' order. Also, if the original back order is shipped to the customer and the customer's machine is up and running, then parts are often lost. One company who introduced this practice (less customer fit parts) reduced their back orders by 52%.
IoT (Internet of Things) – The Holy Grail of Condition-Based Service
Many companies are now firmly into the IoT realm and benefitting from the data that is being provided. From smart sensors telling them what parts need replacement before an issue arises to optimum intervals between preventative maintenance. Using this voice of the product alongside customer demand means you can plan your inventory to not only be available before a fault arises, but also plan the consumables and after sales items to a level that has not been seen before. This moves you into the servitisation market with confidence and a predictable profit margin. Both the supply chain and field service benefit hugely from analytical information, real time data feeds, and expected, predictable outcomes supplied by IoT and its communications. You only need to look at industry verticals benefitting from this already, such as jet engines, fleet management, HVAC and medical devices to name a few.
Without asset knowledge, you are essentially working as a 'demand' chain and within the limitations of technicians' ad hoc tasks to manage any intelligent levels of inventory at your locations. You will always be behind the curve. Some companies with high volume and low SKU's can manage with this model, but all businesses will benefit from more real time data and the ability to not just pre-empt future requirements, but act on them.
For more information on procurement, supply chain and logistics topics - please take a look at the latest edition of Supply Chain Digital magazine.