Exporta: operating a lean and efficient business model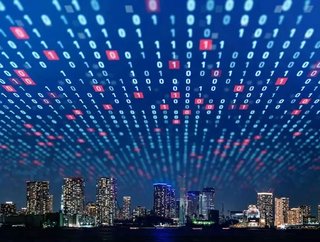 We speak with Don Marshall, Head of e-commerce and Marketing at Exporta, about what makes his company different. Could you tell me a little bit about...
We speak with Don Marshall, Head of e-commerce and Marketing at Exporta, about what makes his company different.
Could you tell me a little bit about your company and your role at the company?
Exporta is the UK's product handling experts. We provide plastic packaging solutions and transportable pallets for some of the world's largest blue-chip companies, including GlaxoSmithKline, DHL and Selfridges. We aim to help our customers become more efficient, compliant and competitive through the product handling solutions we provide.
I am responsible for eCommerce and Marketing at Exporta, which is both an interesting and challenging role. I joined the business in 2018 intending to bring my professional experience gained from roles previously held at household-name businesses, such as B&Q, IKEA and Dunelm Mill, to Exporta to help boost business to the next level. Our first task was to create a new transactional website, which we launched a year ago and recently won an eCommerce Award for.  
What are the current trends within your industry?
There are a few specific trends in our industry, but on the whole 2019 has been a tough year, with many companies delaying larger projects and further spending until they are clear on the outcome of Brexit. We have continued to grow in terms of sales, profitability and number of customer year on year, which is great news.
A lot of the products we sell are made from plastic, such as our plastic pallets and plastic storage containers. There has been a lot of negative press involving single-use plastics and plastic pollution, despite this we have noticed a distinct trend of clients switching from the use of wooden products to sustainable plastic alternatives.
The switch from wood to plastic pallets has been growing. Although wood is a natural product, it involves deforestation in the production of pallets. Whereas, 98% of the pallets we sell are made from recycled material. Thus, taking the plastic waste and turning it into something useful. Plastic Pallets last 25 times longer than those made of wood, so in the majority of cases, the payback is very short.
We are also embracing recycled products, and have partnered with a specialist recycling firm earlier this year, to offer a free recycling service for all our plastic products at the end of their life span.
What makes your company competitive?
We are a competitive company for several reasons. We are a medium-sized independent business and so have a lean and efficient business model, without big overheads. We can adapt quickly to market conditions and support our customer's needs and requirements.
We buy in bulk and have a large storage facility, so we are can offer next day delivery on orders placed before 4pm anywhere in the UK. The advantage of buying in bulk is that we can then sell at competitive rates without ever compromising on quality.
Finally, our team makes a massive difference. We have a small, tight-knit team who always support each other and provide the best customer service they can. We can turn around quotes, answer calls and pick up online chats within minutes. This is backed up by our excellent 5-star rating submitted by our customers on Trustpilot.
What innovations has your company been developing in 2019?
We are always adding to our range and bringing new and innovative products to fill specific needs and gaps in the market such as spindle pallets, food-grade pallet box covers, and new collapsible pallet boxes, but our biggest innovation and success in 2019 was RFID.
We recently worked with Reach PLC, the largest third-party contract print provider in the UK, who had a costly problem before working with Exporta: they were losing their pallets. We worked with them to find a suitable pallet which was branded with their company details and a very distinct colour. To help eliminate this asset loss, Exporta introduced barcoding labels with integrated RFID so that each pallet could be tracked and traced at any point in the network. 
This involved radio frequency tags and barcode labels being attached to the pallets, those with a unique code that can be read via an RFID scanner. Once these were input into the warehouse and transport management systems, Reach were able to see where any pallet should be at any point in time. This solved the second issue fully and after the initial trial, the customer has placed a second order for more.
What are your predictions for the industry in 2020?
I think 2020 could see our industry stabilising and growing if Brexit negotiations are resolved early. Until Brexit is underway, this level of uncertainty will continue, and confidence will remain low. Once we are clear, investment in equipment and improving efficiency will begin again in earnest. 
The impact of Brexit should lead to new opportunities and markets opening with trade agreements for export, and that will lead to increased demand for our products. On that basis, we are expecting good growth and a buoyant market in 2020.
From a product point of view, sustainability and recycling will continue to be a very big focus for us. The use of plastic and creation of plastic waste will influence decision-making, and so we will promote the fact that our plastic products are fully recyclable and that a very high proportion are already made from recycled plastic. We will continue to offer a free plastic recycling scheme open to all.
Is there any exciting news you'd like to share with our readers at Supply Chain Digital?
Yes, we have just introduced an exciting new product specifically for exporting goods via air freight. It's a lightweight but incredibly strong cardboard crate, which, when combined with our ultralight plastic nestable pallet, will save companies around 50% of the volumetric weight cost of using a wooden pallet and wooden crate combination. 
When you export via air freight the charges are based on a calculation on the volume of the container and the overall weight. Using a wooden pallet and/or wooden crate adds extra weight and therefore increases shipping costs. By using a lighter crate this will reduce costs significantly.
Each cardboard crate can hold up to 500kg stacked on top and they are also collapsible. Their durability makes them fully reusable time and time again, and as they are made from recycled cardboard, they are very good for the environment and come in various pallet size options (Standard, Euro and Half Euro) and two thicknesses (15mm and 25mm).
You can see a full range of these products on our website here.