Evolving from products to services: How to improve supply chain management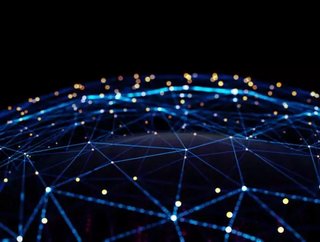 John Phillips, General Manager EMEA at Zuora reflects on the supply chain's transition to a service model and the potential opportunities that creates...
 John Phillips, General Manager EMEA at Zuora reflects on the supply chain's transition to a service model and the potential opportunities that creates.
Traditional manufacturing companies face a huge challenge: products don't matter as much as they did five years ago. The rise of IoT has led to a shift towards usership over ownership as customers begin to ask for outcome based services, rather than product solutions. At a global level, Zuora found 74% of adults believe that in the future, people will subscribe to more services and own less physical goods.
Switching to a service model can help companies better understand their customers, build ongoing relationships and deliver a product that genuinely adds value to their lives. For the supply chain in particular,  switching to a services model would, inevitably, create efficiencies as manufacturers would know, based on consumers who have subscribed to their service, how many products they need to build. It also creates new revenue streams from services that didn't exist until recently, for example, the ability to sell direct to consumers, or monetise software that use to be free.
In a time when margins are razor thin, a subscription based model could be the competitive advantage needed to succeed in today's fast-paced, digital native environment. 
The end of product ownership
According to a Zuora survey, 56% of 16-34 year olds in the UK agree subscription services are preferable to buying and owning products. This reflects the ideas that today's consumers are no longer driven by the concept of owning goods. Why buy a car when you can subscribe to one? Why spend hundreds of pounds on a dress you'll wear once when you can rent one? The focus today is instead on the outcomes a product or service provides, rather than the method, and above everything, consumers expect ongoing value and personalised experiences. 
Gartner predicts "by 2023, 75 percent of organisations selling direct to consumers will offer subscription services". This shift means standalone products no longer cut it. A regular light bulb can't be personalised to your favourite colour, it doesn't learn your daily routine, and it won't be constantly upgrading its offering. 
Enter: Philips, which makes thousands of products, yet have begun referring to themselves as a technology solutions partner. By switching its focus from transactions to relationships, Philips are increasingly becoming a technology solutions partner, with recurring revenue streams accounting for over 25% of sales. 
When a company designs its service in conjunction with its subscribers, and informs that service with usage and behavioural data, it can make something that they really love and that evolves with customer needs. 
 SEE ALSO: 
The same goes for B2B companies. Schneider Electric, a €25bn company leading the way in energy management was looking to move beyond product offerings and expand its consultative predictive analysis and expertise-driven remote monitoring business. It's move to a recurring revenue model resulted in responsive pricing and packaging; a unified view of customers; and the ability to easily process different currencies. These process efficiencies mean Schneider can now focus on their core business - helping people access energy.
This approach translates into growth. According to Zuora's subscription economy index (SEI), subscription businesses grew revenues about five times faster than S&P 500 company revenues and U.S. retail sales in the seven years from January 1, 2012 to December 31, 2018.
Streamlining the supply chain with service models
A subscription based model can offer tangible benefits when it comes to supply chain optimisation. Think about the success of Amazon Prime and the competitive advantage it opened up by having Monthly Recurring Revenue (MRR), enabling Amazon to offer lightening speed delivery. In addition, if you can anticipate the timing and location of your orders each month based on existing service subscriptions, you can streamline the distribution process, and increase efficiency by reducing waste. This then enables companies to focus on product adoption with its customers and making sure they get the ROI they need from its services. A recurring revenue model also allows you to measure MRR which provides valuable insight into sales and cash flow dynamics. 
Subscription service Graze, which offer tailored subscription snack boxes, saved millions of dollars by delivering snacks-as-a-service. No more focus groups, phone surveys, or user interviews to understand the best supply chain strategy because the market research is already baked into the service. Through building an ongoing relationship, Graze was able to understand what its consumers want, when and where. Because of this, the Graze team had their US distribution strategy ready in three or four months, because they could see what their customers were doing. They could drop that factory anywhere in the world and it would immediately start listening, learning, and optimising itself through collecting customer data. 
For manufacturers, switching to a services model is a no brainer. In a world where consumers expect companies to anticipate their every move, shifting to a service model will allow companies to rediscover their customers and build strong, ongoing relationships. This will allow companies to reap the rewards through the opening of new recurring revenue streams, the streamlining of supply chain processes and increased customer loyalty built through deeper relationships.