Drinks manufacturers need to refine their supply chain strategies to combat the sugar tax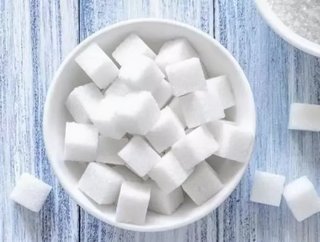 The introduction of a sugar tax in Marchs budget has been heaping pressure on soft drinks companies to develop a coherent, global strategy that is able...
The introduction of a sugar tax in March's budget has been heaping pressure on soft drinks companies to develop a coherent, global strategy that is able to address rising concerns regarding the sugar content of their products.
Recently, a report from the World Health Organisation (WHO) called for greater action to be taken in addressing childhood obesity through the introduction of a sugar tax on all soft drinks, following on-going support from health lobbyists and celebrities.
The move is likely to increase pressures on the Government as it prepares to issue its strategy for tackling obesity in the UK. The NHS recently announced that it was to take its own measures by introducing a 20 per cent tax on all sugary drinks sold on NHS properties by 2020 and it's expected that other nations across the globe are looking to follow suit with similar tax proposals being suggested.
RELATED: NHS provider almost halves payment time thanks to Tradeshift partnership
Governments across the globe are increasingly coming under intense pressure to get to grips with ever-growing waistlines, and the drinks industry is experiencing the full brunt of the backlash. Regardless of the rights, wrongs and realities of imposing a sugar tax, it is certainly creating a lot of debate with actions already being taken, as seen by the NHS. So what might happen if these taxes do come into effect? For the drinks industry, it will dramatically change its channels to market.
Whenever a new tax regime is imposed, illicit trade is quick to follow. If the tax is not applied to the entire supply chain, it could open up gaps to be exploited. For example, if it only comes into effect at the point of sale, then opportunities arise at the point of purchase to mislead on what they have paid.
There will also be fallout for retailers. They will want to protect both margins and rebates that they receive from their drinks suppliers. As such, retrospective discounting will need tighter control to ensure that the tax achieves its desired aims.
Market readjustments will also impact the drinks producers and their respective supply chains. A long tail of stock-keeping units (SKUs) might grow as sales and marketing teams try achieving a balance on having both sugar and non-sugary drinks across their product portfolios.
RELATED: Mayo Clinic tops healthcare supply chain ranking
The need for more transparency on product contents will also impact packaging requirements. This will drive up complexity in managing packaging materials. Drinks manufacturers need to be careful they aren't left with lots of obsolete materials when any new regulations come into play. You only need to look to the tobacco industry and its packaging challenges to understand the impact this could have.
Whilst some manufacturers have made progress to address the sugar content of their products, more will need to be done in future. Supplier development will be crucial to work out how to hit new targets and drive further improvement. Drinks companies are going to have to work closely with key supplier's to ensure their products both appeal to consumers and also meet sugar targets.
Crispin Mair, co-founder of global supply chain consultancy, Crimson & Co.
Supply Chain Digital's March issue is live. 
Follow @SupplyChainD and @MrNLon on Twitter. 

Supply Chain Digital is also on Facebook.