Digital twins help avert nightmare scenarios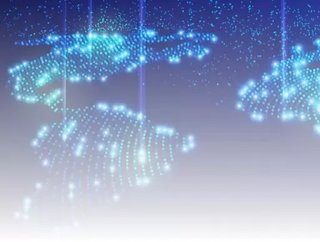 Supply chains face an ever-increasing threat from cyberattacks, and digital-twin tech is in the frontline of the battle against the hackers
Anticipating the supply chain is no simple task. After all, who saw the pandemic coming, or the labour shortages that issued from it? Yet it is precisely because supply chains are so unpredictable that businesses across all sectors are turning to technology for help. Technology such as digital twins.
A digital twin is a dynamic software model of a physical thing or system that relies on sensor data to understand its state, respond to changes, improve operations and to add value. 
With the advent of the Internet of Things, big data and predictive analytics the power of digital twins has become immense.
In the context of supply chains, a digital twin is a virtual replica, comprising potentially thousands of assets, warehouses, logistics and inventory positions. It offers a clear view of the risks facing complex, interconnected supply chains. This allows supply chains to be agile, because risk is identified early and disruption is minimised, or maybe even averted altogether.
Digital twin scenario planning brings agility
One thing the pandemic has taught businesses is just how important it is for them to have agile supply chains. One feature of twinning tech that brings agility is its ability to allow for scenario planning, so that if disaster does strike, then decisions are based on the needs of the business, rather than on which damage limitation option is the least worst - which is still the way of things in far too many businesses.
Scenario planning can help mitigate risk in many ways. For example, by allowing a company to play out a future tariff change that would place its business model under extreme pressure, a strategic twin can help it prepare for such an eventuality, and to make long-term decisions across the end-to-end supply chain. 
Exploring onshoring possibilities in the supply chain is another area in which digital twins can help. For example, a company might simulate what would happen if it outsourced key elements of its supply chain from inside the M25 to deepest Kent, rural Suffolk or remote Norfolk.
Cyberattack scenarios more vital than ever 
But there is one area in which scenario planning is becoming ever-more important to businesses: cyberattacks. The Association for Supply Chain Management (ASCM) has made a benchmark tool available to its members. Upon launching the tool, the ASCM revealed that cyberattacks were cited as a "dominant threat" by 46 per cent of its members, and that cyberattacks are the top concern in the consumer electronics sector. 
It offered JBS Foods as an example. The Brazil-based company is one of the world's largest international meat processors, and in May this year it was forced to pay the equivalent of £7.8m in ransom to put an end to a major cyberattack that temporarily shut down a number of its operations in Australia, Canada and the US. The payment was reportedly made using Bitcoin after plants had come back online. JBS said at the time it was necessary to pay in order to protect its customers.
The ASCM also revealed that ransomware attacks are up 400 per cent compared to pre-pandemic levels, and that there were 143 incidents, and nearly 1.1 million records breached worldwide, in April 2021 alone. It said that this year it expects cyberattacks to cost organizations $6 trillion globally.
Energy is one sector that is more prone than most to cyberattacks. Cybersecurity firm Hornetsecurity reports that 16 percent of known cyberattacks are against energy companies. 
The truth of this is borne out by global consulting firm Wood, which specialises in engineering across energy and the built environment. In an article published in August 2021, Wood gives instances of energy cyberattacks, and how digital twin technology is the best way to thwart such attacks.
Cybercriminals have energy sector in their sights
Among the energy cyberattacks listed by Wood were:
The six-day Colonial Pipeline shutdown. One of the nation's largest pipelines - which carries petrol and jet fuel from Texas to New York - was forced to shut down after being hit by ransomware. It carries 45 per cent of the East Coast's fuel supplies, and the shutdown sparked panic-buying and hoarding that overwhelmed petrol stations in the south-east of the United States. It's the most disruptive energy cyberattack on record. 

The Ukrainian power facility attack. Operators noticed their control system computers were being manipulated but not in time to prevent power outages affecting 230,000 people

The Florida Oldsmar Water Treatment attack. An operator spotted his control system display was being changed without his input. Fortunately, he was able to mitigate the impact on the control system.
Digital twins mimic flight simulator approach
Wood says digital twin technology can help protect energy facilities by offering training based on cyberattack simulations. Such systems can be used to simulate security breaches and also to hone responses to such attacks. Wood says that among the simulations are cyberattacks based on remote access trojans, denial of service trojans and CryptoLocker ransomware attacks. This approach, says Wood, mimics the aerospace industry's use of flight simulators that help pilots troubleshoot in real-time virtual environments. 
McKinsey partner Sebastian Reiter believes the Covid-19 pandemic has exposed vulnerabilities "across the global value chain" and pushed companies to prioritize risk management and operational resilience, against cyberattacks and other threats to supply chains. He agrees that technology has a critical role to play in this, but also sounds a note of caution, warning that the digital transformation of supply chains itself carries a degree of risk.
"Companies are increasingly incorporating the Internet of Things into their plants," he says. "This and other equipment, including the use of digital twins, can actually make them more vulnerable to a wide variety of cyberattacks." 
But he agrees that, ultimately, increasingly sophisticated artificial intelligence (AI) technologies - such as digital twin supply-chain simulations, advanced analytics-based forecasting and supply-chain network optimisation tools - will help companies "improve their value-chain resilience-efficiency balance". But he stresses that the key is to use such technology "when and where it matters, in order to mitigate risks and build operational resilience."
Reiter continued: "The next generation of end-to-end planning processes is fundamentally different. AI can help balance efficiency and resilience by incorporating uncertainty into realistic simulations of reality to evaluate scenarios and identify risks, and by finding optimal plans for different time horizons. He says AI can "recommend operational decisions that balance cost with revenue", and he agrees that by providing real-time end-to-end visibility digital twins help businesses "better anticipate and react to supply-chain disruption."