Customer demand driving the automated warehouse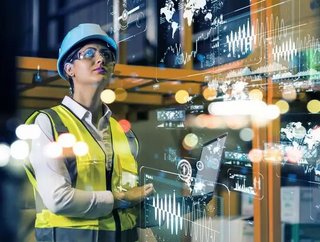 In today's fast paced world, consumer expectations on receiving products and services is higher than ever as we want it all instantly. Customer deman...
In today's fast paced world, consumer expectations on receiving products and services is higher than ever as we want it all instantly.
Customer demand is one of the clear leading factors driving uptake of automation in manufacturing warehouses today, as customers expect next-day delivery or at the very least ever-shorter delivery lead times. In order to achieve this, manufacturers are under pressure to muster resources at short notice to satisfy demand.
Adding to that pressure is the fact that demand often fluctuates over time, due to seasonality, weather conditions or unexpected events that result in spikes in interest in a particular product line. It is difficult for manufacturers to pull people in for short periods, and train and them up quickly, so that they can respond to these demand spikes in a timely manner.  
Given all this, it is not surprising that we are seeing an ever-growing range of automated systems being put to use in warehouses today: from cranes and conveyors to automatic guided vehicles (AGVs); automatic sorters; palletisers and RFID tags.
Automated equipment such as cranes, conveyors and sorters can be used to support better space utilisation, decrease error rates, and deliver faster and more accurate picking – and by enabling task interleaving and slotting can further optimise time consuming picking processes. AGVs can be used to follow operators around the warehouse handling goods, thereby decreasing the walking distance required and the time spent by the operator on each specific task. Finally, RFID tags help track the flow of stock through the warehouse and minimise the need for human intervention when automatically checking stock during the receipt and issue of unopened handling units such as boxes.
SEE ALSO:
Manufacturers will be able to tap into many benefits as a result of this growing use of automated systems as technology increases accuracy by avoiding the errors inevitably made by human operators, in addition to boosting productivity by aiding workers. Automating warehouse processes speeds up the picking, scanning and moving of goods. It helps ensure satisfied customers through the fast and efficient delivery of undamaged goods. Improved productivity, fewer errors and improved customer service delivers significant cost savings and drives sustainable growth.
Finally, warehouse automation also helps manufacturers leapfrog their competitors. A smart automated warehouse boosts efficiency, productivity and helps accelerate the entire supply chain and giving manufacturers an edge over their rivals. 
Many of the largest manufacturers across the world are now automating their warehouse processes. However, for the foreseeable future, there will continue to be a place for people and manual work, even in highly automated environments.
Today, the focus for most automation is centered around picking larger bulk items such as pallets and boxes. Piece picking single items, such consumer sales or within the spare parts industry for example, is difficult for automated systems and still typically requires a great deal of human intervention. Manual pickers and packers will still be needed to carry out this kind of intricate task for some time.
Coupled with this, we see a growing need for resources that understand these more complex systems and are able to operate them, as opposed to warehouse operatives who are simply following a defined unoptimised series of warehouse instructions.
Today, many manufacturing organisations rely on zero-hour contracts and employment agencies specialising in short-term temporary staff to supply resources into the warehouse at times of peak demand and to meet seasonal changes. As automation gets more sophisticated and enabled throughout warehouses, this requirement will decline. However, in parallel with this, the requirement for more skilled workers is likely to increase. There will be a growing need for employees who can understand these sophisticated automated warehouse systems and be able to apply creative thinking to make the systems even more efficient to drive productivity and improve customer services.
To summarise, manufacturers want their warehouses to work in an optimised, efficient and accurate way to meet and exceed customer demand. As a result, manufacturers are increasingly looking to automation to help them achieve this due to unskilled resources alone not being able to provide this. That said, there will still be need for people to work in the warehouse but increasingly they will not need be the traditional pickers and packers on short-term contracts, but instead experts in automated solutions who can help 'supervise' and optimise the technology,  ensuring effective operations to improve the overall contribution to the business.
For more information on all topics for Procurement, Supply Chain & Logistics - please take a look at the latest edition of Supply Chain Digital magazine.
Follow us on LinkedIn and Twitter.
By Richard Seel, Managing Director, Supply Chain & Logistics (UK & US) of Delaware.