Consulting companies driving procurement transformation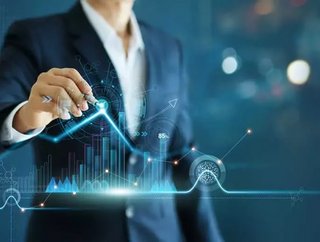 The Big Question: Digital transformation is changing the face of procurement but which consulting firm would you choose to advise you on your next steps...
The Big Question: Digital transformation is changing the face of procurement but which consulting firm would you choose to advise you on your next steps?
Procurement consulting is big business and it certainly isn't cheap but it can be invaluable when it comes to making decisions in numerous areas of procurement, supply chain & logistics - direct & indirect procurement, sourcing strategies, sustainability, technology platforms, risk management, contract management - they are all core parts of the procurement strategy and it's a procurement leader's job to figure them all out.
Procurement's role in the enterprise has evolved. Today, CPO's & procurement leaders are expected to work strategically as part of the c-suite to form a strategy to mitigate risk, create competitive advantage and help drive enterprise growth.
When it comes to choosing a procurement consultancy firm to help for this strategy, you need to look for a company that can help to build and manage high-performance procurement departments, develop and then deploy clear strategy and vision to become more effective and efficient as an organisation.
Six key aspects in procurement strategy:
Digital Transformation

Cloud & Cyber

Data & Data Analytics

AI

Sustainability

Culture Shift
Now, we take a look at some of the leading procurement consulting companies vying for your consulting dollars.
In no particular order, here's some of the global players you could easily call upon:
Bain
Bain helps companies develop sourcing strategies for a sustainable future. 
Bain works closely with procurement teams to identify and realise savings across all spend categories and procurement levers and they can help organisations build capabilities to make long term savings and procurement gains.
Services:
Strategic Procurement Planning

Buy Better + Spend Better

Closed Loop Savings Capture

Capability Building

Digital Foundation and Enablers
Client results:
1000+ procurement projects across a broad range of industries.
8-12% Purchase Cost Reduction
Key people:
Caperton Flood - New York
David Schannon - Silicon Valley
Chuck Miller - Boston
Borja Tramazaygues - Madrid
Gerry Mattios - Singapore
Tessa Bysong - Chicago
LinkedIn (not found)
Kelly Liu - Beijing
Phil Barton - Sydney
Accenture
Accenture is a global powerhouse consulting company that helps organisations with cost-reduction and growth opportunities associated with all forms of sourcing and procurement.
Accenture's goal is to transform sourcing and procurement from a business service to a 'High Performance Driver' in the business strategy.
Accenture's procurement consulting practise focuses on the following areas:
Procurement strategy

Procurement value targeting

Procurement operating model blueprint

Supply base management

Risk strategy

Strategic planning & sourcing for core categories

Demand management / zero-based budgeting (ZBB)
Key people:
Kai Nowosel - Accenture's own CPO *(Watch his Exclusive Video here)*
Ken White - Chicago
Sean Mckeogh - NCR, Philippines
Daan Koetsier - Brisbane
Accenture: Digital Procurement is Now Video
Deloitte
Deloitte's procurement consulting practice helps organisations reduce their cost base and increase efficiencies by implementing fit-for-purpose solutions that are practical, affordable and results-driven.
Deloitte's Sourcing and Procurement Strategy services include:
Direct & Indirect Materials Sourcing

Technology Enabled Transformation

M & A Related Services

Extended Business Relationship Management

Managed Services

Talent Development
Deloitte helps companies overcome the challenges of effectiveness and efficiency by looking at three key aspects:
People challenges:
High turnover rates
Limited supply of skilled labour and service providers 
Attracting people to remote locations globally
Process challenges:
Limited procurement negotiating power
Balancing legislation with sourcing from low cost countries for cost-saving opportunities
Coordination of global logistics & distribution networks
Planning & forecasting data
Quantifying Risk
Technology challenges:
Multiple ERP Systems across organisations
Poor Data visibility
Poor Data quality
Limited ability to quantify data 
Key people:
Michael Dahler - New York
Merril Skyring - Sydney
Zak von Gordon - Johannesburg
Deloitte: Sourcing & Procurement Video
EY
EY's procurement practice has the vision to be recognised as a 'global leader' in procurement, sourcing and supply chain consulting and to be regarded as the trusted business advisor in all levels of the organisation. 
Their goal to do this is as follows:
Manage connected stakeholder relationships.

Provide thought leadership, experience and innovation by collaborating with stakeholders and suppliers.

Challenging the normal, challenging the status quo.

Offering transparency into the procurement process.

Providing services that can be repeated and leveraged.
EY's procurement services provide strategic purchasing options for materials and services based on a high level of services and competitive cost, with specific skills in the following areas:
Real estate services

Workforce management

Travel, meeting & event services

IT & technology sourcing

Professional services, procurement and contract management

Talent management 

Facilities & services

Brand, marketing & communications
Key people:
Ahmit Mehta - Bangalore 
Glenn Coppinger - Sydney
Amanda Spencer - London
Stacy Musho - Mckinney, Texas
EY - Smart Chain Smart Maps Video
GEP
GEP is known to help Global Fortune 500 & Fortune 2000 enterprises to build and manage high-performance strategies with the goal of increased efficiency, more effective operations, greater strategic reach and increased impact of the businesses they work with.
GEP works with its client to map the future of procurement with a specific focus on 'digital transformation' as they look to embrace new and emerging digital technologies.
GEP helps its client look at ways to dramatically reorganise the procurement strategy, the procurement processes, the people, the required skill sets and all support systems.
Key goals in their record for continual digital innovation are:
Cloud Deployment

Mobile & Touch Technologies

Consumerized Applications Environment

User-specific workflows and interfaces

Unified Source-to-Pay Software Platform
Other procurement & supply chain services include:
Procurement transformation

Opportunity assessment

Strategic cost management

M&A services

Supply risk management
Key people:
Jamie Ogilvie-Smals 
Sébastien Lecas 
Saraswathy Kizhakkanchery 
Gareth Thomas
BCG
BCG (Boston Consulting Group) has a pedigree in all areas of consulting, not just procurement but in the area of purchasing. Their goal is to deliver procurement solutions that don't sacrifice quality and service.
The BCS procurement strategy is that it's not just about cutting costs, a core procurement strategy requires a deeper look at internal needs and supply market capabilities as well as better collaboration with suppliers and internal functions.
BCG helps businesses understand how to manage fluctuating prices, volatile markets, changing technologies and globalisation through sustainable and efficient procurement solutions that don't sacrifice quality or service.
Inside BCG, they have their own separate consulting business called Inverto, which is an international supply chain & procurement consulting company that specialises in industry, trade and the service sector.
BCG's latest thinking on procurement transformation:
Digital procurement transformation

Supercharge savings with close supplier relationships

Procurement & supply chain data - data analytics

Empowering the people in digital procurement transformation

Focus on quality - mitigate supplier risk management

Online collaboration platforms
Key people:
Daniel Weise - Dusseldorf
Wolfgang Schnellbacher - Stuttgart
Rafael Desi - Paris
Robert Tevelson - Philadelphia
McKinsey & Company
McKinsey & Company is a global management consultancy that is trusted by the world's leading businesses, governments & institutions.
Inside McKinsey, they have a significant capacity of working inside companies from a procurement perspective but it is delivered in a slightly different way. McKinsey helps enterprises unlock the full potential of their portfolios through product and service design and transformation.
McKinsey's roadmap to client support:
Guide the creation of exciting product and service portfolios

Increase profitability through product and service life-cycle optimisation

Improve agility and effectiveness through development

Optimise spend categories

Drive productivity and innovation with suppliers

Maximise procurement impact through agile digital operating model
20%+ improved margins from portfolio realignment.
30% quality improvement through life-cycle management.
20x ROI (Return on Investment) from next-gen operating-model implementation.
N.B. - McKinsey & Orpheus merge together for a digital procurement drive.
McKinsey and Orpheas have joined together to launch 'Spend Intelligence by McKinsey', a service that will enable spend transparency, spend and cost analytics, and value-capital management. This new offering combines Orpheus's advanced platform technology with McKinsey's industry expertise in Digital Procurement.
Key people:
Bjorn-Uwe Mercker - Munich
Andre Rocha - Tokyo
Roman Belotserkovskiy - Austin, Texas
Riccardo Drentin - London
McKinsey - Spend Intelligence Video
Efficio
Efficio has the strapline as the world's largest global procurement consultancy so we take a look at who they really are and what gives them the right to hang out with the other major players.
Efficio has 10 offices across Europe, North America and the Middle East and they support a range of clients including blue-chip multinationals, private equity and SME's for all around the globe. Efficio aims to help its clients reduce costs, improve internal processing and upskill procurement teams so that they can realise faster cost savings.
Efficio's key differentiator is their proprietary procurement technology and knowledge platform called eFlow. eFlow automates data insight generation, supports saving delivery, facilitates strong supplier relationships and manages supply chain risk.
Key aspects of eFlow are as follows:
Cost-saving identification

Higher savings delivery

Sustainable procurement savings

Upskilling the procurement team
Key people:
Jens Pedersen - London
Alex Klein - London
Tim von der Decken - Dusseldorf
Patrick Traynor - Philadelphia
Efficio - Strategic Procurement Video
For more information on procurement, supply chain and logistics topics - please take a look at the latest edition of Supply Chain Digital magazine.