Consider the Risks Before Reshoring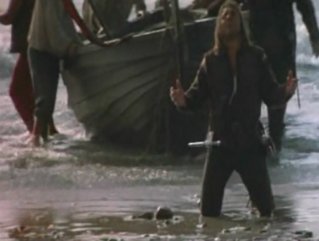 Guest contributor: Steven Healings
Guest contributor: Steven Healings
Group Supply Chain Director, eXception Group
Due to the recent trend in off-shoring and outsourcing, left in its wake are the skills and knowledge gaps that many industries face as jobs have been lost to lower cost overseas suppliers.  
With this in mind, consideration needs to be given when bringing production back to the UK, that the supplier selected can meet the needs of your business, has the skill in its workforce and the processes that will allow it to fulfill demand.  
A robust assessment is needed to ensure the supplier will be able to manage any forthcoming product and knowledge transfer, particularly when the off-shore supplier may be less than co-operative.  A clear transfer methodology must be deployed.
SEE RELATED STORIES FROM THE WDM CONTENT NETWORK:
·         The Coming Supply Chain Renaissance
·         Did Steve Jobs' Death Shine a Light on the Supply Chain?
Click here to read the latest edition of Supply Chain Digital
Agree on the risks to a transfer program with the new supplier and put in place contingency plans to ensure a successful transfer.  In any process that involves the change of a key supplier, planning the cut-over and ensuring continuity of supply for end customers is an essential part of managing the risk.  
This can be achieved by building up inventories to cover the transfer period (key equipment may need to be re-located) or parallel production. Which ever methodology is adopted a risk register should be a key element of the transfer toolbox.

Contractual and commercial aspects should be carefully considered, including reactions of the incumbent supplier when notified of the change.  
You should consider if new approvals are required for a change in manufacturer, and if so how long will the process take, and how much will it cost?
 
Re-shoring needs strategic thought, it's very easy to change tactic quickly in reaction to changing events, but the long term view needs to be considered if the move is to be successful.  
The risks in re-shoring are often as great, if not greater than the risk associated with off-shoring.  Businesses should not under-estimate the time, effort and resources that will be needed to successfully manage a major re-shoring operation.
 
Steven Healings is a Chartered Engineer and member of IET, CILT and CIPS.  He has over 20 years experience in supply chain, operations and project management within the high-tech sector.  This included responsibility for major cost reduction programs, outsourcing projects and delivering complex supply chain solutions to blue chip customers.  Steven has been with eXception since 2007.