CIPS: Setting the standard for procurement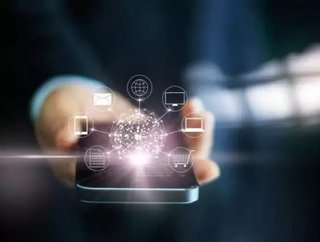 The Chartered Institute of Procurement & Supply (CIPS) exists to "promote and develop high standards of professional skill, ability and integr...
The Chartered Institute of Procurement & Supply (CIPS) exists to "promote and develop high standards of professional skill, ability and integrity among all those engaged in purchasing and supply chain management".
CIPS is a professional body, working with organisations around the world to achieve excellence in both procurement and supply chain management. As a not-for-profit organisation, CIPS reinvests all of its income in advancing global best practice for the public good.
The organisation operates under the mantra "thinking globally, operating locally" and this is evident in the volume of members, partners and people actively engaging with the organisation on a daily basis.
CIPS as a community of over 115,000 people in over 150 companies. The organisation provides support and guidance through 200 study centres, 269 exam centres, 64 branches and networks worldwide all serving well over 360 clients in the public, private and third sectors.
The numbers don't stop there either, CIPS also holds more than 800 events per year reaching well in advance of 32,000 procurement professionals.
Needless to say, CIPS represents a key player in the global procurement and supply industry.
Royal standard
In 1992, CIPS was awarded a Royal Charter in recognition of the organisation's leading role in supporting and furthering the interests of the industry. A Royal Charter is only awarded by Her Majesty The Queen to a professional body that demonstrates excellence in certain key areas.
For CIPS, the Royal Charter represented a definition of company objectives that would truly embody everything the organisation stands for.
"To promote and develop for the public benefit the art and science of purchasing and supply and to encourage the promotion and development of improved methods of purchasing and supply in all organisations; 
"To promote and maintain for the benefit of the public high standards of professional skill, ability and integrity among all those engaged in purchasing and supply; 
"To educate persons engaged in the practice of purchasing and supply and by means of examination and other methods of assessment to test the skill and knowledge of persons desiring to enter the Institute."
But an objective is all well and good in writing, what does it mean in practice? How will CIPS incorporate this into its offering?
Educational excellence
Through the charter, CIPS focuses on how theory and practice of purchase and supply can be improved for the benefit of the public, encourages promotion and development of improved purchasing and supply in all organisations, promote and maintain high standards of professional skill, ability and integrity among professionals, provide tailored educational opportunities and develop a portfolio of rigorous assessments through examination and other methods to test the skill and knowledge of anyone who wishes to join the institute.
Education and assessment is one of the most significant ways in which CIPS serves the industry. The qualifications that professionals can earn through CIPS are designed to meet the highest standards, ensuring that the profession can claim consistently high levels of workforce competence.
CIPS qualifications are governed by the CIPS Awarding Body, which in turn is regulated by Ofqual in England and Northern Ireland. All CIPS qualifications are recognised by the Qualifications and Credit Framework (QCF), or the National Qualifications Framework (NQF).
Despite its UK base and governance, CIPS' qualifications are recognised all around the world. With more than 200 study centres, professionals can access tuition, study and training programmes from qualified experienced professionals.
Following the completion of the education and training programmes, and through an assessment period, professionals will be recognised as a member of CIPS (MCIPS). Being an MCIPS is recognised globally as the highest standard for those practicing in procurement and supply.
MCIPS certification allows a professional to be recognised for their procurement proficiency, while also giving them a career advantage due to their high standard of work.  
For Jo Toon, Principal Category Manager, Ministry of Social Development, Wellington, her MCIPS qualifications have helped her significantly.
"The qualifications have given me the confidence to explain complex procurement issues to both non-procurement and procurement colleagues, the skills to progress in my career and given me the tools and techniques I need to get the best value for money for the organisation that I work for," she said.
New leadership
In November, last year, CIPS announced that Sam Walsh would take over as the organisation's Presidency. Walsh, previously known for his role as CEO of the international mining giant Rio Tinto for 25 years, succeeded the outgoing president Richard Masser.
Walsh will be in post for the next 12 months as he looks to increase the influence of procurement profession all over the world.
"Procurement has always been an area of great interest and importance for me. As CIPS President, I'm hoping to use my profile to raise interest in the profession and increase awareness among company CEOs of the benefits a dependable purchasing organisation can bring," he said on his announcement.
"In order to effectively tackle challenges in modern supply chains, such as cyber-security and modern slavery, trained purchasing professionals are invaluable," he said.
Walsh is no stranger to CIPS, he is in fact a fellow of the institute and was awarded the CIPS Supply Management Award for CEO Champion in 2013, so the institution is in good hands.
The CIPS Supply Management Awards are respected as a benchmark for excellence, with over 1000 procurement professionals attending the prestigious awards ceremony each year.  The awards celebrate both the individual, the professionals who really drive the supply and procurement industry as well as the businesses.  Previous winners have included Primark, in the 'Best Contribution to Corporate Responsibility" category as well as jaguar Land Rover, Heathrow Airport and the DVLA.
For any organisation, the work an organisation does for the industry goes without saying, but the work that a company does for communities, for charities, that cannot be underestimated. For CIPS it's no different. The institute runs and operates the CIPS Foundation, a registered charity designed to help anyone, anywhere in the world get into the procurement profession. This specifically relates to those who face challenges, be it through illness, political unrest or even discrimination.
Through the foundation, CIPS donates up to 25 percent of its net surplus to the foundation as well as providing some administrative support. The foundation has helped people from all over the world, ranging from Lincolnshire in the United Kingdom to Kenya in East Africa.
The January issue of Supply Chain Digital is live!
Follow @SupplyChainD on Twitter.
Supply Chain Digital is also on Facebook.