CGT Catapult signs contract to utilise TrakCel supply chain management platform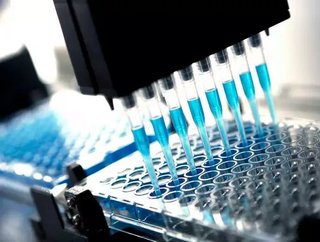 The Cell and Gene Therapy Catapult (CGT Catapult) has signed a partnership agreement with UK-headquartered company TrakCel to incorporate its needle-to...
The Cell and Gene Therapy Catapult (CGT Catapult) has signed a partnership agreement with UK-headquartered company TrakCel to incorporate its needle-to-needle supply chain management platform into the CGT Catapult's large-scale cell and gene therapy manufacturing centre. 
The 7,200m2 manufacturing centre provides a state-of-the-art GMP facility and support infrastructure to enable collaborators to carry out the large-scale manufacture of cell and gene therapies as they progress towards commercial supply.
Establishing a robust supply chain from the scheduled collection of patient samples, tracking throughout the manufacturing process and delivery back to that same patient is a complex process.
As a result, it is becoming increasingly critical for manufacturers as the patient numbers involved in late stage clinical trials and future commercial supply increase.
The partnership will allow CGT Catapult collaborators to plug into an established software solution that will be able to track cell therapies across the whole supply chain, completely integrated within its validated systems at the manufacturing centre and associated cryo-storage and logistics facilities.
"We are pleased to provide our partners at the manufacturing centre with complimentary tracking technology, such as the TrakCel Cellular Orchestration Platform, as we work to not only offer GMP manufacturing support in Stevenage but also ease our collaborator's access to a fully developed, high-quality global supply chain," said Keith Thompson, Chief Executive Officer, Cell and Gene Therapy Catapult.
SEE ALSO:
The TrakCel technology will link, in addition to the manufacturing centre, with Thermo Fisher Scientific's new Fisher Bioservices CryoHubSM, being built adjacent to the manufacturing centre warehouse.
The Cryohub will provide services for distribution of patient sample collection sets, cGMP cryo-storage of cell and gene therapies and also cryo-logistics for supply of these therapies throughout the UK and beyond, with Europe's busiest airport (Heathrow) just an hour away.
Finally, the TrakCel technology will help further establish the Stevenage Bioscience Catalyst, where these services are located, as an emerging cell and gene therapy cluster not just for the UK but globally by offering another world first in life sciences innovation.
Thompson elaborated: "This integration of GMP manufacturing, cryo-storage and logistics support within a complete end to end supply chain management solution is something which has not been done before and is critical to enabling commercial supply of cell and gene therapies in the UK."
CGT Catapult specifically selected TrakCel as it has an established product installed and validated at sponsors, clinical sites, CMOs and logistic partners across North America and Europe. 
To minimise risks to product quality and patient safety it is essential that the supply chain is tracked and controlled both before and after the manufacturing process.