Blockchain: the key to unlocking the full potential of ESG initiatives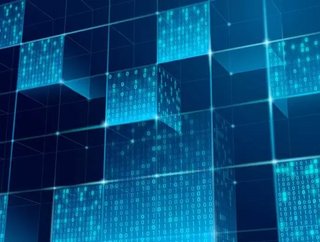 Sustainability has sat at the heart of this year's World Economic Forum (WEF) agenda in Davos, with themes including "How to save the planet" and...
Sustainability has sat at the heart of this year's World Economic Forum (WEF) agenda in Davos, with themes including "How to save the planet" and "Better business". Environmental, Social and Governance (ESG) responsibility. It is viewed in a number of different ways by corporates: some see it as a business strategy, others think of it is as a form of marketing spin and others see it as a self-regulatory initiative. What we can all agree on, however, is that ESG has now become a key business imperative and it's here to stay. Despite what the motivations may be, it's clear that positive ESG outcomes will have an impact on our society. Key to this is ensuring we have effective means to measure our progress, as this will help us meet sustainability goals and prove we've achieved what we set out to do. 
The growing importance of ESG 
In 2015, the United Nations (UN) published "The 2030 Agenda for Sustainable Development", which perhaps served as an inflexion point in ESG. At its heart are 17 interconnected Sustainable Development Goals (SDGs), which, according to the UN, are the blueprint to achieving a better and more sustainable future for all. In qualitative terms, it is fairly easy to talk about things like Industry, Innovation and Infrastructure (Goal 9) or Responsible Consumption and Production (Goal 12), but if the objective is to unequivocally demonstrate our achievements around SDGs, we must be able to prove our progress with quantitative metrics. 
In practice, this means 1) identifying key performance indicators (KPIs); 2) measuring where they are today; 3) defining a target for those KPIs; and 4) creating and implementing a plan that delivers the desired outcome. As that plan is implemented, we must make sure that we continuously measure our KPIs to validate our progress; essentially, we need to create an auditable record of how we come to achieve our goals. In short, this is simply the introduction of traceability into ESG policies. 
Authenticating ESG progress 
Traceability is critical to the achievement and communication of SDGs, as well as the overall ESG strategy. Companies must be sure that, when communicating their sustainability success stories to the world, they have an indisputable record that authenticates their message. Simply setting goals isn't enough: in a world where ESG efforts are coming under increasing scrutiny, not only by the regulators who have woken up to the challenges we are facing as a society but also by increasingly conscious consumers, it's time to show some evidence. 
As Klaus Schwab, Founder and Executive Chairman of the World Economic Forum, said last year: "We should embrace independent tracking tools for assessing progress under the Paris agreement and the SDGs and implement "stakeholder capitalism" by introducing an environmental, social, and governance (ESG) scorecard for businesses". This sentiment was reflected at Davos 2020, with the Forum discussing how to create a general framework for companies to demonstrate and verify their long-term sustainability and integrate ESG considerations alongside their financial reporting. 
The challenge, however, is introducing traceability into ESG policies, which often involve complex supply chains and industrial processes. The only truly effective way to do this is by embracing the power of technology, which is the key to achieving global goals. 
Why blockchain? 
The question that then remains is: why, out of the many digital technologies available, should we pay closer attention to blockchain when it comes to sustainability goals? 
It all goes back to traceability and those auditable records that prove progress. The principles of transparency and trust enshrined in its foundations, coupled with its immutability and ability to digitally represent assets moving along value and supply chains, make blockchain the clear choice to introduce traceability into industrial processes. Through the adoption of a transparent digital agenda, i.e. deploying blockchain technology to prove transparency in a way that no other digital technology can, businesses will improve their sustainability credentials and make reporting easier. 
SEE ALSO:
Blockchain in action 
Repsol, the global energy giant, is leading the way on this. The company is already using blockchain technology to digitise some of its downstream supply chain (this means any resource that starts at a refinery or industrial complex before being processed into a product in subsequent supply chains; examples include fuels, lubricants or chemical compounds). Repsol is using blockchain to create a digital asset that mirrors the physical resource that will move along a supply chain, with that asset registering all of the characteristics that define the quality and regulatory compliance of its physical counterpart. 
For instance, In the case of a chemical compound like polyethylene, we could potentially trace the asset all the way up to the plastic container that was ultimately produced. This opens up new business opportunities in areas like the circular economy in the future. Having traced the polyethylene to the plastic container, we could recover the container and, through mechanical recycling, use it to produce new raw materials for a new batch of plastics. That new batch of plastics can then be traced as well, so we can certify how much primary and secondary raw material was used in the production process. 
There are numerous other opportunities when it comes to blockchain and sustainability in the broader petrochemicals sector, which encompasses everything from upstream all the way down to the final consumer goods that use petrochemicals in their supply chain. Sustainable fashion is one example. Chemical dyes and plastics (petrochemical products) are a big part of the fashion industry and, using blockchain, we can track the use of recycled or low-carbon footprint materials in the manufacturing process. Meanwhile, in the production of biofuel, we can ensure that vegetable oils do not come from deforestation or conflict areas and, when those biofuels are burnt, we can trace their lower impact on greenhouse emissions. 
Looking to the future 
There are countless other areas where traceability can help us measure the environmental and social impact of our value chains. Any asset that can be measured and traced can provide evidence of achieving our sustainability goals. 
What we have covered in this piece is only the beginning. Blockchain and sustainability are interlinked, and as the technology reaches the right level of maturity, I expect to see many implementations over the course of 2020 that further demonstrate the valuable relationship that can exist between the two. 
By Juan Miguel Pérez, CEO and Co-founder of Finboot.