Big Data's big potential for Supply Chains, by Verify Brand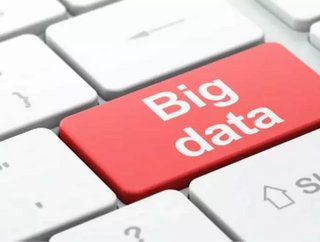 Written by Mark Prokosch (pictured, right), Vice President, Verify Brand The emergence of big data has translated to big opportunities for businesses...
Written by Mark Prokosch (pictured, right), Vice President, Verify Brand
The emergence of big data has translated to big opportunities for businesses and organizations, giving them new and highly valuable ways to use information across their operations.
Retailers are using big data to better track and personalize sales based on criteria like a customer's geographic location and shopping history. Financial institutions use it to anticipate changes in markets and reduce risk. Healthcare organizations are even using big data to analyze patient trends and identify potential health risks – such as missed medications or skipped hospital check-ups – to improve overall care. Operations and security groups have been slower to leverage big data, but the opportunities to benefit from this information have started to become too big to ignore.
Big data can be a broad and vague concept, but it boils down to one key element: quantifiable business information. And for both supply and demand operations, such information is proving critical to operating a smarter, leaner and more customer-centric business.
From a demand standpoint, businesses such as retailers are collecting and analyzing data to glean more insights than ever into their customers – who they are, what they need and when they need it. On the supply side, manufacturers are implementing increasingly connected operations that allow for greater visibility into production output, product quality, workforce productivity and more.
Despite all the benefits, big data has yet to become commonplace in the world of supply chains. A Supply Chain Insights survey of manufacturers, retailers, distributors, 3PL providers and others involved in the supply chain revealed that 76 percent of respondents see big data as an opportunity, yet only about one-fourth have a big data initiative.
Still, adaption is inevitable. Not only will big data from the supply chain give brand owners greater visibility into their enterprise-wide operations and product life cycles, it will help them address vital business issues. These include weeding out counterfeits from their supply chain, cutting grey-market diversion of their products, supporting greater regulatory compliance, finding new efficiencies in their supply chain, and better managing product recalls and returns.
Strengthening security
Supply chains are long and complex, often spanning several countries and continents, and involving a network of anywhere from dozens to thousands of global suppliers. At the same time, many countries – particularly those with emerging economies – lack the implementation or proper enforcement of laws that protect companies' intellectual property.
The result: an appealing environment for counterfeiters. Estimates vary due to the global scale and secretive nature of operations, but counterfeiting is widely considered to cost the global economy hundreds of billions of dollars every year. The most concerning operations are criminal enterprises capable of producing near-perfect replica products while dodging industry safeguards aimed at deterring fakes and low-quality products.
Counterfeits are a threat to nearly every industry – from automotive and chemicals to consumer electronics, medical devices and even military equipment. Look-alike products can slip into a legitimate supply chain at almost any point. The fakes can make their way into a manufacturer's sprawling, multi-plant operations as well as into shipping locations, distributors' facilities and elsewhere along the supply chain.
Brand owners have long since used codes such as serial numbers to help identify and track their products. But most of those brand owners have had little-to-no visibility into where their products go or what happens to them after leaving the facilities they own – making the products especially vulnerable to counterfeiters. This is where the emergence of big data plays a critical role.
Advances in supply chain software solutions now allow brand owners to assign unique data to serial numbers or other codes for individual items or groups of items (e.g. lots or pallets). The data can include information about the product itself, where it was made, where it's going, etc. This enables brand owners to track the movement and location of products – historically or in real-time – giving them completely new levels of "anytime, anywhere" visibility into their supply chain.
More importantly, products can now be quickly and easily authenticated at any point in the supply chain by pairing unique codes with supply chain data. Verified products can move through the supply chain while suspicious products can immediately be identified and quarantined. Suspect products can be traced backward through the supply chain to their point of origin to help investigate malicious activities. At the same time, communications between relevant parties are used to inform them of the event and make any necessary adjustments to the supply chain.
Greater visibility and efficiencies
Beyond fighting counterfeits, big data offers nearly limitless options for finding, collecting and using valuable information from your products and supply chain.
Product tracking and traceability, for example, can be used to monitor for product diversions or alert you of suspicious activities, such as requests for serial numbers at peculiar times or locations. Similarly, having detailed, item-level traceability capabilities can help companies better understand which products need to be pulled during recall events, and perhaps even identify locations or events within the supply chain that triggered the recall.  Additionally, using serialization paired with supply chain data to compare products against those listed in a registered database can help companies cut down on warranty and return fraud by ensuring the authenticity of returned products.
Should any malicious activities require litigation, historical data recorded from the supply chain can be produced in audit trails to support your claims. Similarly, a more data-driven and "connected" supply chain can help brand owners more easily comply with regulations, such as reporting or messaging requirements, across multiple countries and languages.
Leveraging data across your supply chain can provide several other benefits beyond security. For example, resellers and customers can confirm products are authentic by verifying its code or serial number, helping to restore customer confidence. Additionally, having a product's complete chain of custody – with information on the events and business transactions that took place across the supply chain – can give brand owners far greater visibility into their enterprise operations. This data can be used to identify trends and problem areas at any point in the supply chain, enabling new efficiencies in areas that previously couldn't be analyzed.
A significant differentiator between new and legacy supply-chain software solution is the use of an event-sourcing software architecture. Whereas most traditional systems process a vast number of events and then discard the majority of the data that they generate, event sourcing-systems capture and retain a range of information from every event. So instead of having simple snap shots of objects in their current state, you can now view more detailed snapshots and complete event histories with a range of parameters, such as shipping events, sales metrics, coupon redemptions and more.
Key considerations
Before investing the time and resources in a new supply-chain software solution, there are some important factors that should be considered to ensure the solution meets your unique needs.
First, investigate how the software can be integrated into your existing systems, such as your manufacturing hardware and ERP system. This enables valuable product data to be captured and tracked, from suppliers and the manufacturing, assembly and packaging processes, to distributors and resellers, all the way down to the final point of sale. A good solution will give you tools to integrate with existing applications while planning for future integrations with emerging international standards.
Also, brand owners of high-value products or those most susceptible to counterfeiting should ensure their serial number or coding system isn't vulnerable. Numerous options are available, but using randomized alpha-numeric codes is the safest approach to fending off fakes. After all, if your serial number is random and unpredictable, with the data for each number securely communicated, then a counterfeiter will be extremely lucky to get even one serial number right.
Lastly, ensure the solution you choose is flexible enough to meet all of your needs. This could include meeting specific messaging or reporting requirements for government compliance, as well as compatibility with the technologies that you and your partners use, such as mobile devices.