BCG: Digitising The Supply Chain For A Competitive Advantage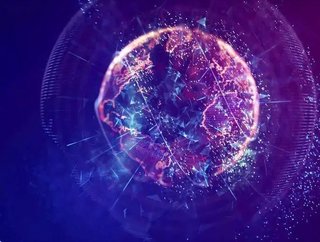 For companies looking to better anticipate and serve customer needs, improve supply chain agility and reliability, and use supply chain excellence, a di...
For companies looking to better anticipate and serve customer needs, improve supply chain agility and reliability, and use supply chain excellence, a digitised supply chain is the answer.
Digital supply chain technologies, such as planning systems, have been used for years now, as a means to improve services to consumers whilst also reducing costs. Modern technologies, however, have improved range, power, and accessibility, meaning the capabilities reach further.
Advanced analytics, cloud-based solutions, artificial intelligence, automation and IoT all help organisations generate significantly improved returns on their investments. Leaders of digitally-enabled supply chains have more than 40% higher operating margins, and at least 20% lower working capital.
Using machine learning predictive analytics, optimisation algorithms, computer vision, IoT sensors, blockchain technology and more innovative pieces of technology, BCG is helping supply chain leaders drive real-time, end-to-end visibility to their networks. With control towers also enabled and advanced planning applications, supply chain leaders can deliver optimised performances with the help of BCG.
BCG's digital supply chain helps companies transform by expanding across four dimensions:
1- Define the digital supply chain vision, identify and prioritize the most valuable use cases, and develop a transformation roadmap.
2- Design and build capabilities for all supply chain phases by leveraging end-to-end visibility and advanced analytics.
3- Optimize the physical supply chain network, end-to-end inventory, supply chain plan, and operations.
4- Enable clients in their digital journey by transforming their organization; talent and skillsets; business processes; and IT, data, and analytics infrastructure.
The self-funded, three-step process driving supply chain transformation
Step One: Envision. Ideate and prioritize use cases.
Step Two: Activate. Build and deploy use cases, with a focus on highest value and feasibility to fund the journey, and prioritized scope to build momentum towards change in the organization.
Step Three: Enable. Scale use cases across the network while building new capabilities in the client organization, using fit-for-purpose approaches such as Build-Operate-Transfer.
In the May edition of Supply Chain Digital, we spoke exclusively to BCG's Associate Director Stefan Gstettner to learn more about the impact of digitalisation in the supply chain.
"The most surprising aspect in SCM is that the word 'digital supply chain management' is still around. It could have become the 'new normal' already and we should achieve a consensus that no supply chain is non-digital anymore. This means AI and ML as enabling technologies are an integral part of operating supply chains. 
I can not imagine any supply chain without these capabilities anymore. Practically, of course, there are still several hurdles." said Gstettner.