Additive manufacturing's rise as an enabler of supply chain efficiencies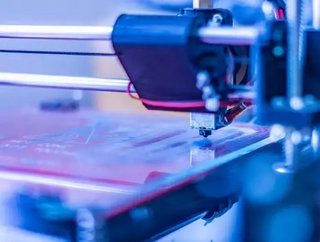 Having been around for over 30 years and with mainstream media highlighting its more off-the-wall applications, most people have heard about 3D Printing...
Having been around for over 30 years and with mainstream media highlighting its more off-the-wall applications, most people have heard about 3D Printing.
Some have even heard of its more practical industrial application: Additive Manufacturing (AM). In the industrial world, AM is having an impact in quite a few sectors, from transportation to medical, from consumer to aerospace. This, necessarily, affects the supply chains of the brands that use AM. Indeed, AM can deliver many quantifiable advantages to supply chain managers and the supply chain itself. Each advantage - from simplifying processes, through reducing bottlenecks to ultimately decreasing costs - is a worthwhile separate feature in and of itself, but here I'll just give an overview of what the technology can enable in this area.
Let's start with a view from the top. Current geo-political trends are very much in sync with AM, most particularly when talking about cross-border trade and governments' efforts to increase local manufacturing. Physical parts held up in transit are a threat for just-in-time production and local manufacturers. Just recently, the CEO of automotive manufacturer Jaguar Land Rover in the UK, Dr. Ralf Speth, raised this issue in the context of Brexit, the UK's impending exit from the European Union.
Living in a material world 
AM can reduce the impact of these trade issues through its ability to produce parts on demand and locally. In addition, complex geometries can be produced using the technology meaning that an assembly of several parts is produced at once. Producing an assembly all at once involves the procurement of a single raw material rather than procuring multiple parts and then assembling them. This is a natural ability of AM since it has virtually no geometric restrictions, unlike other manufacturing techniques. GE, for example, has used the technology in their newest TurboProp engine. In this engine they replaced over 850 metal parts with just 12 3D printed complex parts. 
Clearly, any delay in receiving a part presents an immediate bottleneck around production of a product (or assembly) that includes this part - impacting manufacturing and delivery schedules. Cutting down the number of needed suppliers reduces this risk and the procurement department is happy with that shorter list of suppliers. This is very clear when the parts are highly specialized (like in an engine) but also applies to simpler products.
From Virtual to Reality:  3D printed parts when and where required on demand
The assembly replacement ability of AM is just one of the technology's many advantages – these advantages enhance or compound each other. Probably the most important efficiency-enhancing AM capability within supply chains is its ability to enable virtual inventories and a digital (for the most part) rather than physical supply chain. This is quite literally the ability to access and pull parts from a digital (rather than physical) inventory and then quickly and effortlessly 3D print them anywhere at any time in the exact quantity desired. The digital inventory can be stored on a local disk, in a central disk, or even in the cloud. 
This has several positive implications, the first of which is the huge cost saving that arises from eradicating the need for large physical inventories. Let's face it, physical inventory is the weak spot in any supply chain; it has no benefits beyond the availability of parts and is a burden for companies that pay enormous amounts of money to maintain it. Similarly, from a logistics perspective using AM with virtual inventories cuts out the headache and costs of balancing excess and shortages in physical inventory at individual locations. Indeed, the logistical benefits are even greater as virtual inventories simplify and streamline the entire distribution network at the geographic level. Think about it – there's no longer any physical inventory, which means the traditional central-to-region-to-local distribution model is eradicated, as is the need to do projections… which, of course, have to be exact, lest the company suffers from more delays and more costs. In contrast, working digitally takes no time at all and is so much cheaper.
As this cost of physical inventory is eliminated, companies can always keep a low volume of parts in inventory, making missing parts a thing of the past. This also means that, should a problem with a part arise, supply chain managers can react quickly - without having to dispose of older inferior parts (because they don't exist in the first place).
SEE ALSO:
Better yet is the opportunity via AM to recreate obsolete or out-of-production parts, thereby overcoming an inherent problem for both manufacturers and their customers. Additionally, supporting obsolete replacements can lead to higher satisfaction (from the latter) and additional revenues (for the former) that were not previously economical. These benefits also apply for each party when you consider the advantage delivered by AM insofar as the production and delivery of emergency spare parts. 
On the other hand, there are also complications. We should consider how the use of a virtual inventory pushes the manufacturing step further down the supply chain. This means that it's the supply chain that needs to ensure quality is maintained, both in terms of consistency between parts, and traditional post-manufacturing quality assurance. An especially important aspect to consider when taking advantage of the on-demand nature of AM.
On-demand is in-demand 
The benefits of AM in conjunction with virtual inventories are further demonstrated in the enablement of on-demand manufacturing – most notably with respect to batch-size. In most traditional manufacturing technologies, the minimal batch size is quite large (tens- or hundreds- of thousands, and sometimes millions of items in a single manufacturing run). Think about it – with conventional production methods, there is a large cost of switching what the line produces and therefore manufacturers typically produce in one run for current and expected future demands. This creates a physical inventory of spare parts that may or may not actually be used in the future. It is expensive to produce, store and manage this inventory, particularly when there is no guarantee the parts will actually be used.
In particular, if production is close to the customer, the transport and logistics costs are reduced, which is good news all around: for the brands and for the environment… really good news, in fact. With US companies reportedly spending a record $1.5trn on shipping costs in 2017 and global logistics predicted to reach $10.6trn by next year, there is a lot of room for improvement. 3D printing directly addresses this problem, transforming the traditional supply chain and chipping away at transportation costs. Digital inventory converted into physical inventory, when where and in the exact quantity required, means true on-demand production with no waste. 
So, on-demand manufacturing is both advantageous from a pure cost perspective and from a global environmental aspect, which has both ethical and cost benefits to it. The cost benefit goes beyond the transportation in that we eliminate the need to get rid of obsolete parts. Only parts that are demanded are produced – no obsolete parts! This is a huge win for the environment and a clear cost saving to the brand. 
On-demand manufacturing has yet another benefit: since the part is produced just in time, it can be the most up to date part available, rather than serving up an outdated part we need to get out of our physical inventory. While this may not add to the overall cost savings, it certainly provides better customer service and presumably happier customers. Happy customers are loyal customers and that's what every brand wants.
The one wrinkle that needs to be addressed with on-demand AM, but not with traditional manufacturing lines, is consistency. In on-demand, items are produced in many locations and at many times and consistency must be maintained across time and locations. Luckily, there are smart Distributed Additive Manufacturing (DAM) software solutions that can help ensure this consistency across the board, so on-demand we go! 
All in all, given its ability to significantly save on physical inventory and logistics, it's no surprise that the use of AM within supply chains continues to increase. Of course, the use of virtual inventories and the sending of digital files raises issues around IP protection and consistency, but fortunately careful implementations that include appropriate "DAM smart" solutions ensure that company executives sleep safely at night while enjoying all the benefits of AM.
Moshe Molcho is CEO and Co-Founder at LEO Lane, an Israel-based business that empowers industrial manufacturers to securely and consistently manage additive manufacturing, anywhere anytime, using the company's cloud-based SaaS solution. He can be reached at [email protected] 
For more information on all topics for Procurement, Supply Chain & Logistics - please take a look at the latest edition of Supply Chain Digital magazine.